Truffle recipes have been seen over and over again for winter holidays, but those white chocolate & coconut truffles will maybe bring a slightly more original option to your table. They are super easy and perfect to make with children as snacks to eat between winter feasts. This version with white chocolate sweeter than the classic one with dark chocolate, but also a bit more exotic and perfect for sweet tooth people.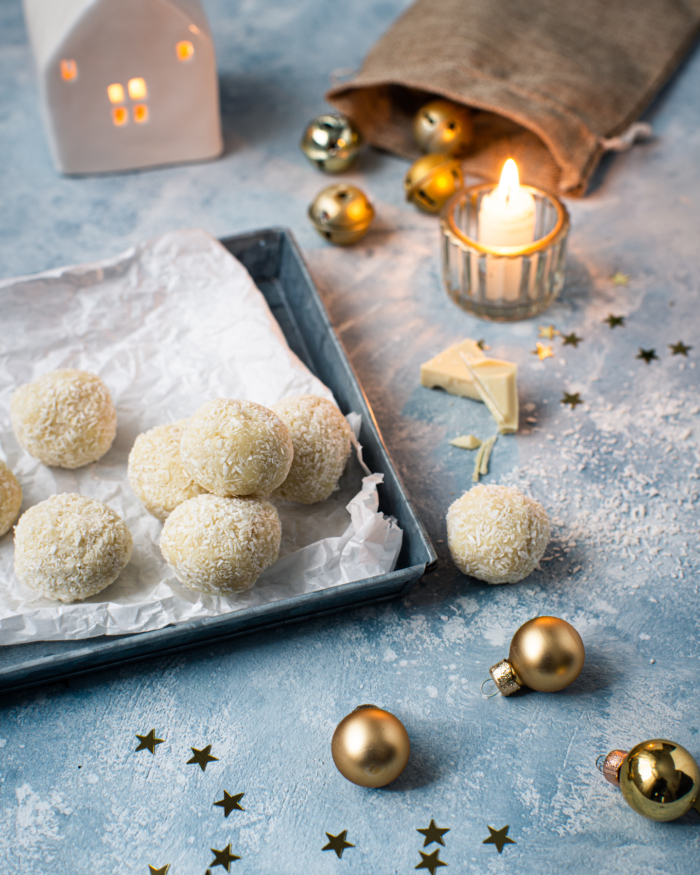 White chocolate & coconut truffles
Ingredients
180g white chocolate
60g single cream
A few hazelnuts
Shredded coconut
Instructions
1. Put a pan over a low heat and warm the single cream. Once it comes to the boil, introduce the white chocolate in pieces. Let met by moving regularly.
2. Once you got a homogeneous mixture, let it cooling down approximately 2 or 3 hours, until it's getting handy without being sticky.
3. Take the equivalent of a teaspoon of chocolate dough, put a hazelnut into it, then shape a chocolate ball (the hazelnut has to be in the center of this one).
4. When your ball looks nice, roll it in the shredded coconut, then let rest the truffles in a fresh place. Put them at room temperature 10 minutes before serving.
https://www.inthemoodforfood.fr/en/white-chocolate-coconut-truffles/
© 2019 Inthemoodforfood.fr, All rights reserved