Coming at you today with a recipe of vegetarian mushroom pâté, which is as simple to make as to tweak depending the occasions: as side dish, as appetizer when spread on toasts or crackers, in a sandwich, or as a vegetarian alternative for Christmas dish… there are many possibilities! No need to make it overly complicated, and in case if you don't have white beans at home, you can still go for a can of precooked ones, which will do the job too.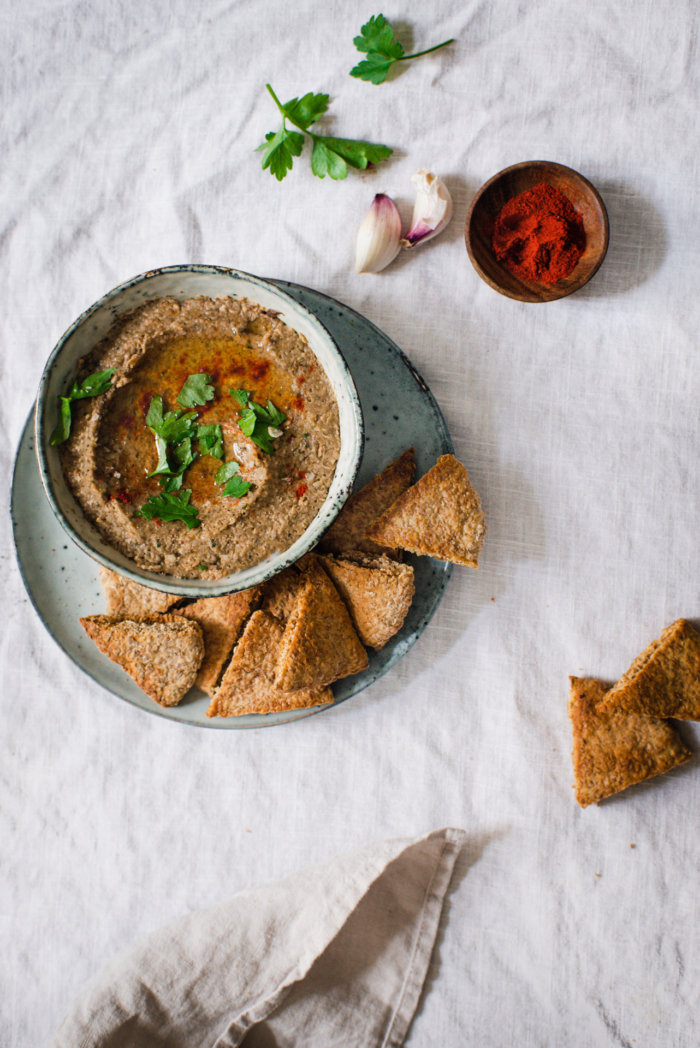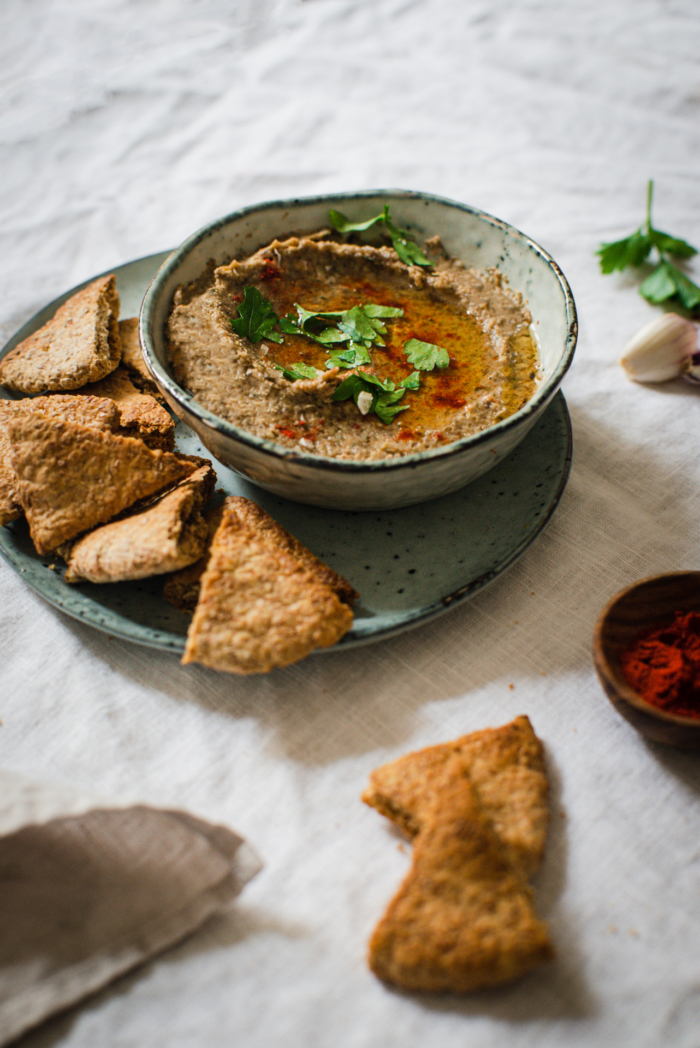 I'm always impressed everytime I make recipes of vegetarian patties or spreads, about how some ingredient or flavor combinations are perfectly imitating meaty versions, thanks to just one or two ingredients that'll make the difference. If you like that kind of recipes, I recommend you to take a look at my recipe of chickpea patties with mushrooms & spinach, which is doing wonders in burgers, or simply as a side to replace the usual steak patty.
This vegetarian mushroom pâté can be kept a few days in the fridge. I used basic brown mushrooms in this version, but feel free to opt for chanterelles or cep mushrooms if you are lucky enough to have some!
More mushroom recipes:
Chickpea patties with mushrooms & spinach
Fig, Gorgonzola, walnut & mushroom dumplings
Spicy Brussels sprout, mushroom & peanut brown rice salad

Ingredients
1 cup white beans, cooked
About 10 brown mushrooms
1 garlic clove
1 knob of butter
A small handful of parsley
2tbsp balsamic vinegar
5-6 capers
A pinch of smoked paprika
1/2 cup water
3tbsp olive oil
Salt & pepper
Instructions
1.

Heat a frying pan. Melt a knob of butter, then add mashed garlic and thinly chopped parsley. Fry quickly, then add chopped mushrooms to the pan. Salt and pepper, and sauté for a few minutes over medium heat, until mushrooms are cooked but not mushy yet. Add balsamic vinegar, and cook for 2 more minutes.

2.

Add ingredients in the bowl of a blender with white beans, capers, smoked paprika, water and olive oil, and blend until you obtain a homogeneous cream. Season more if necessary. You can keep it in fridge for 3-4 days in an air-tight container.
https://www.inthemoodforfood.fr/en/vegetarian-mushroom-pate/
© 2019 Inthemoodforfood.fr, All rights reserved