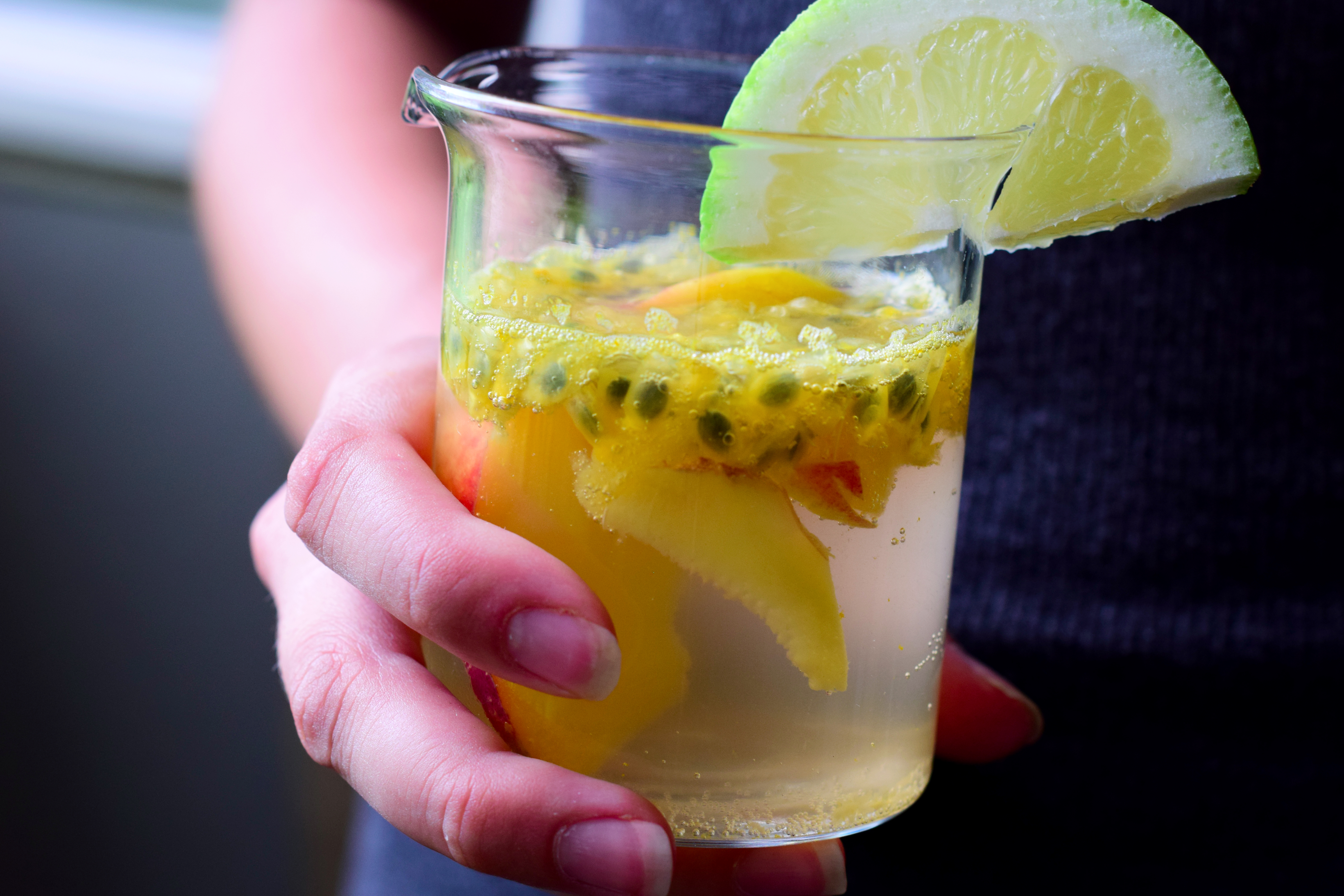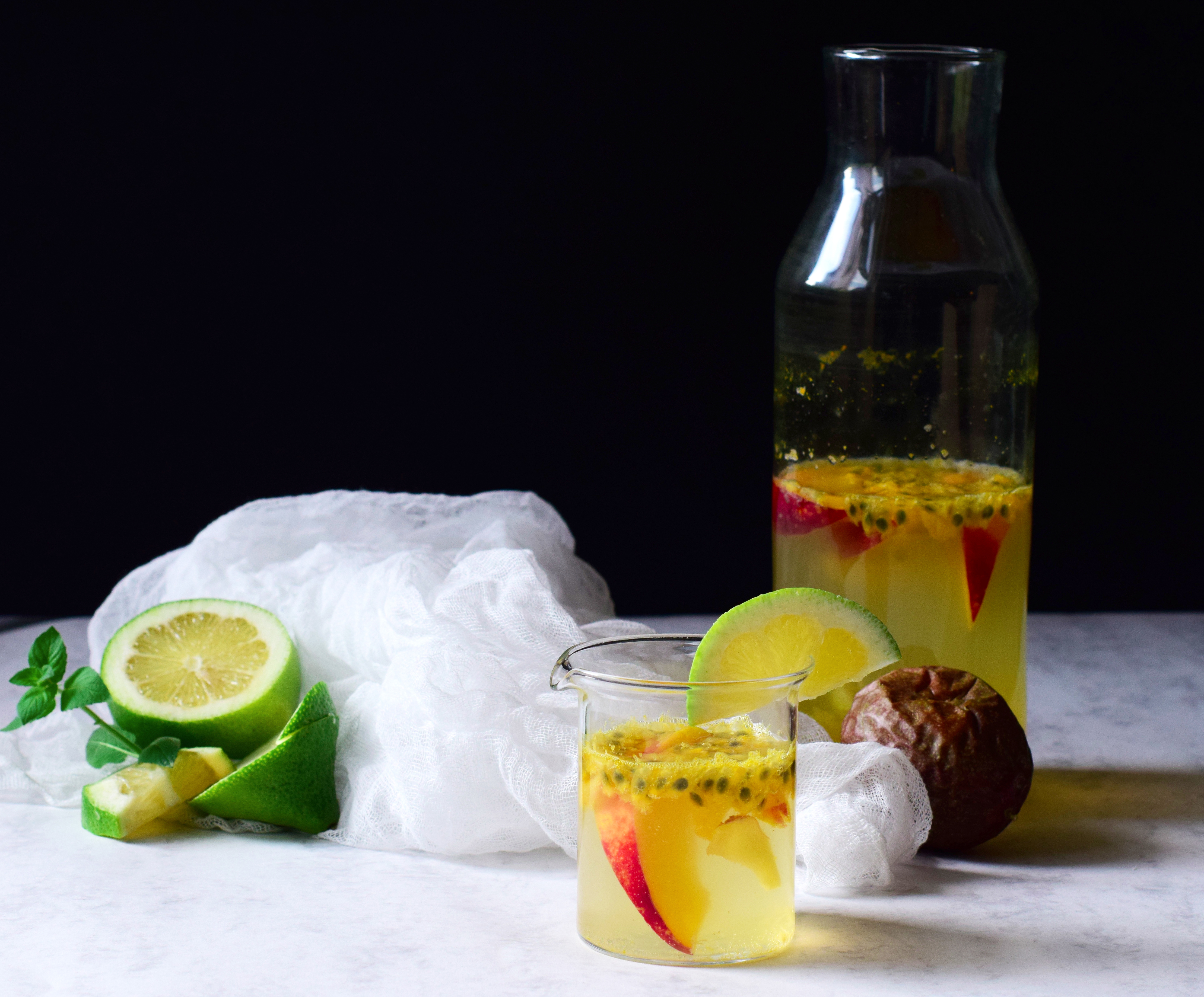 One of my biggest habits when warm days come back is to prepare all sorts of refreshing or fruity drinks – even if sometimes pushing on the fruits flavors is a bit risky for the thirst -. My 2 musts to get rehydrated – excepting coconut water when I come back from my runs – are usually: lemony water with fresh herbs as basil or mint, and green iced tea, which I prepare in advance by making it infuse in a big teapot, then I stock it in the fridge. For this maracuja, nectarine & ginger light lemonade, I had to add maple syrup to enhance the tastes, which were too "boring" in the sugar-free version. This refreshing drink can be kept 2 days maximum in the fridge and has to be drank at a very fresh temperature. Endless gooseberry addict, which I was used to devour in my Dad's garden when I was kid, I also added some to the preparation. The taste is not strong at all, but you can add them as well if you want some good looking lemonade.
Maracuja, nectarine & ginger light lemonade
Ingredients
2 ripe maracujas
3 tbsp maple syrup or honey
1L sparkling water
1 juicy nectarine
1cm grated ginger
1/2 lime juice
One small handful of gooseberries
Instructions
1.

Peel and grate the fresh ginger. Smash hard of the ripe nectarine in a bowl, in order to let get out the juice. Cut the other half in quarters. Cut in 2 pieces the maracas, then core them into a glass bottle. Add the ginger and the nectarine.

2.

Wash the gooseberries and take off the stems in case if they are too long. Cut in 2 pieces some of the gooseberries. Add them to the bottle. Pour 3 tablespoons maple syrup or honey, then squeeze the half lime.

3.

Pour the sparkling water on the whole, then stir well with a long wooden spoon, close the bottle and store in the fridge for a few hours. Server fresh.
https://www.inthemoodforfood.fr/en/maracuja-nectarine-ginger-light-lemonade/
© 2019 Inthemoodforfood.fr, All rights reserved