2017 hasn't started yet, and I'm already thinking about Epiphany and my Frangipane Babka recipe. For my defence, I guess many other people are looking forward to the end of 2016 & the bunch of horror it involved. No need to spell them, or we'd better prepare some other batches of Frangipane babkas to forget all this negativity.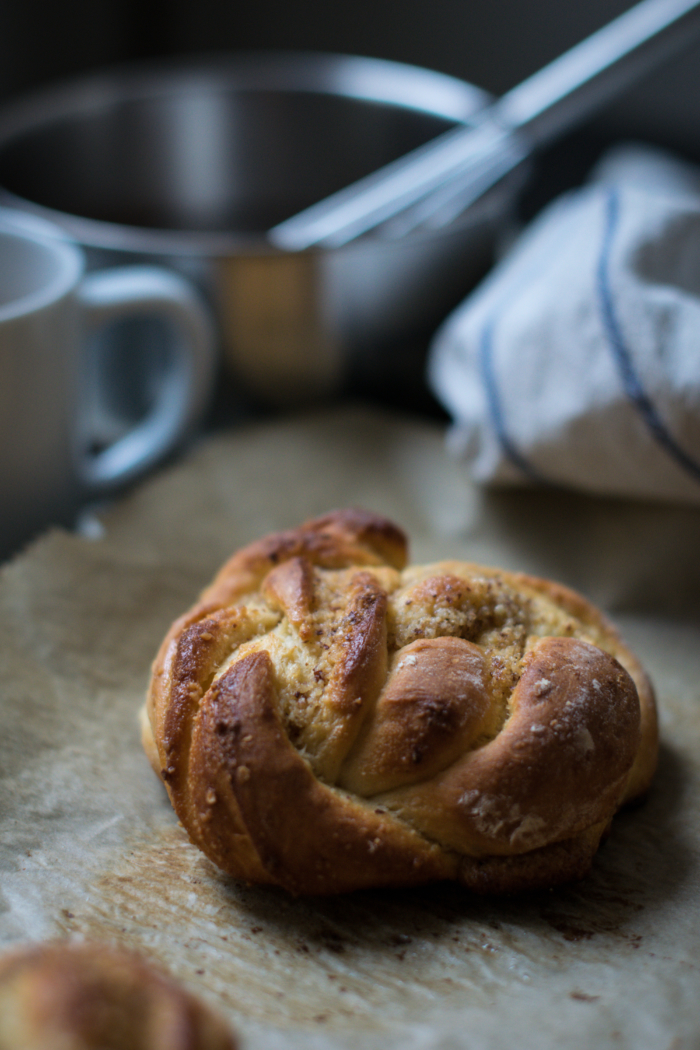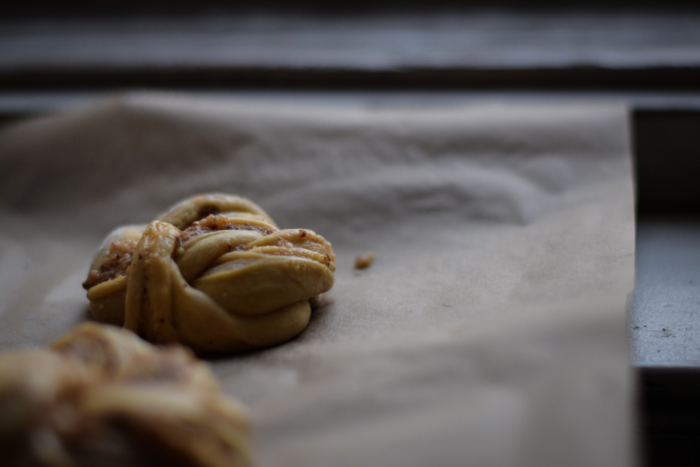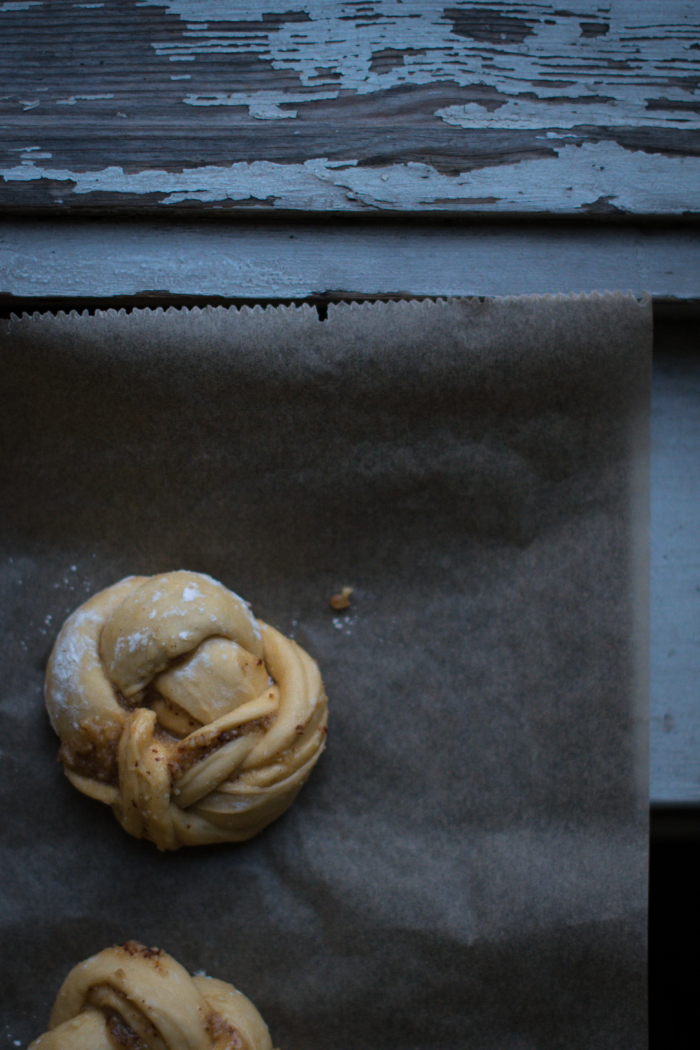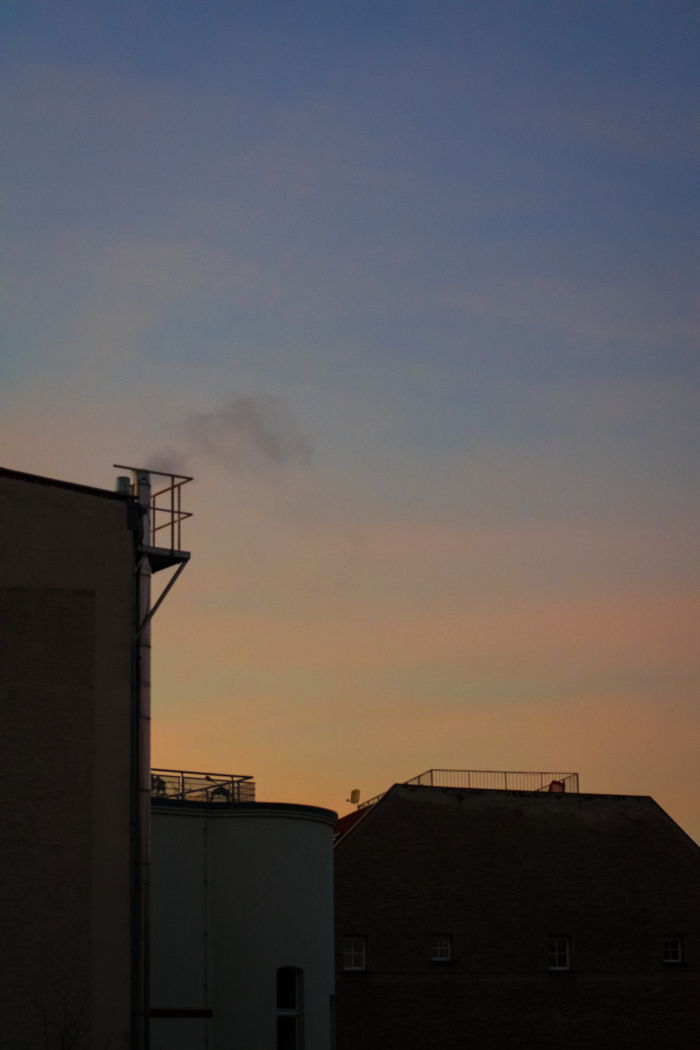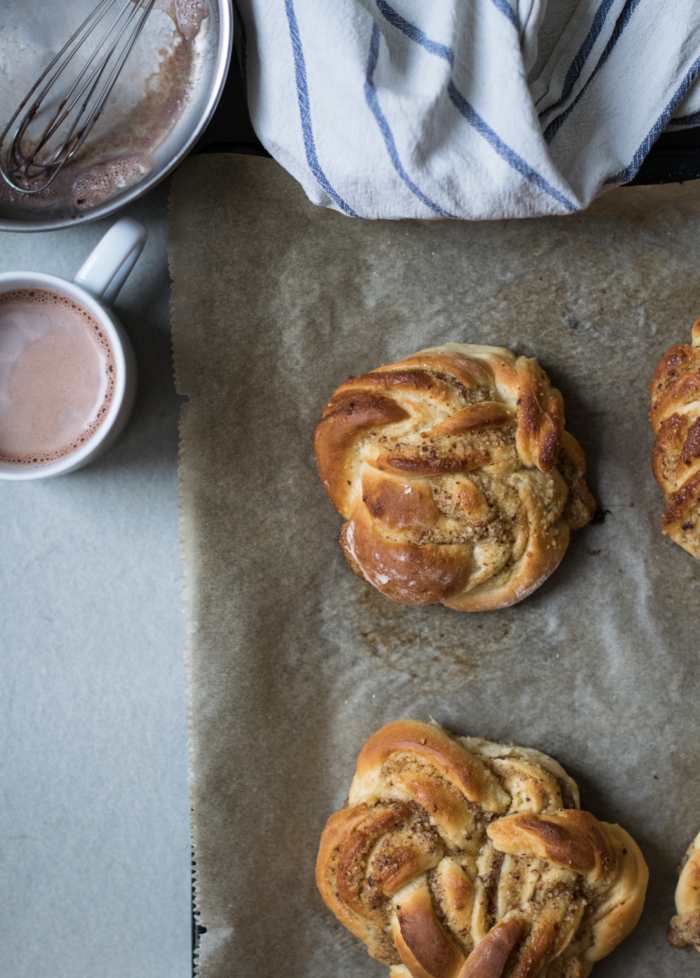 In spite of all those depressing events & their bunch of ± big loses of all kind, 2016 brought me more than I dared to expect, personally speaking. First because it's been my first « adult » year – well, I'm not so happy about that -, during which I started to work after the end of my studies, developed way more seriously this blog, said ciao to a deadly boring job, traveled, said hallo to more freedom by starting to be freelancer, said goodbye to many savings by starting to be freelancer, changed my mind and wondered a few times along the way, developed & freed my creativity, asked myself how and why I ended in a Business School, to finally realise that I learned so much & struggled even more – because otherwise that wouldn't be funny… -. All the above gives me now many official reasons to stuff myself with Frangipane tart or Frangipane babkas. Even though I started this year while already knowing ± what I wanted, I end it with even more certainties about what I don't want too, and I'm full of hope for 2017.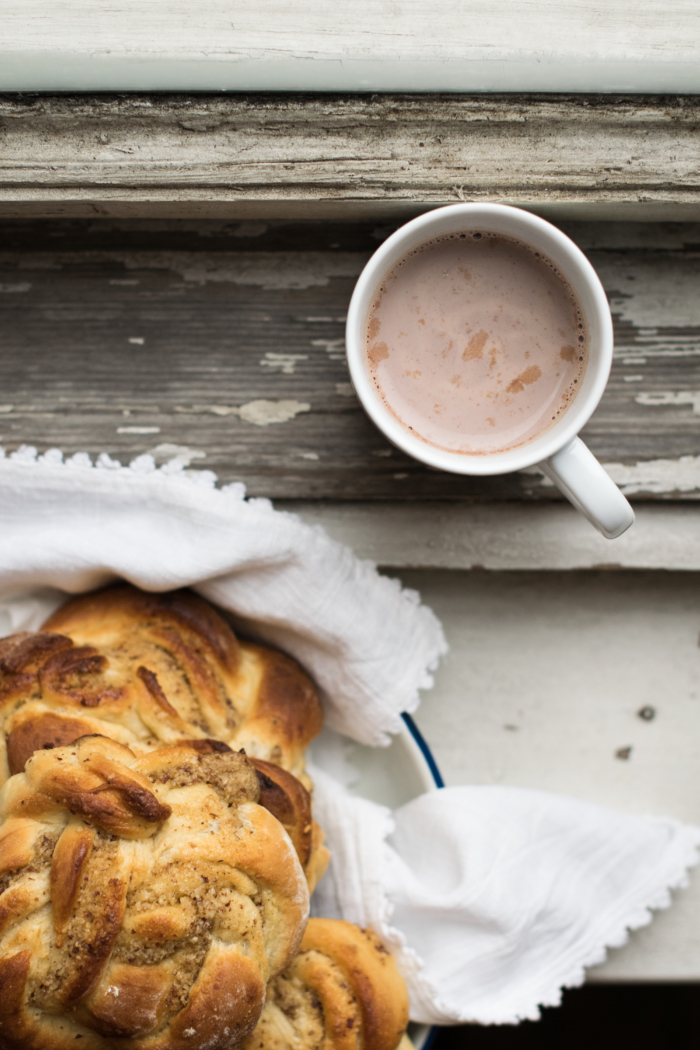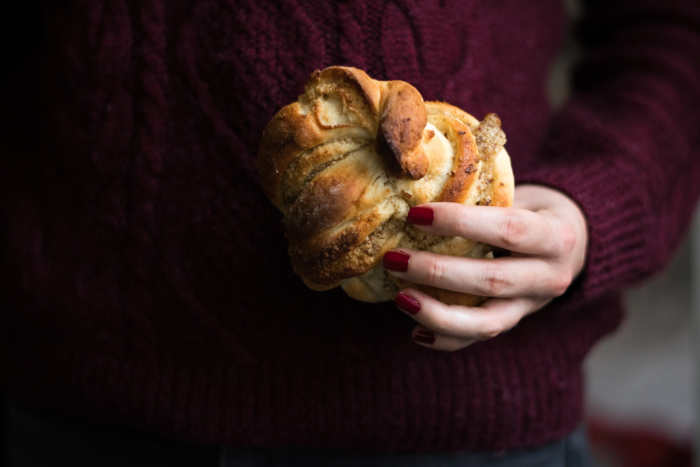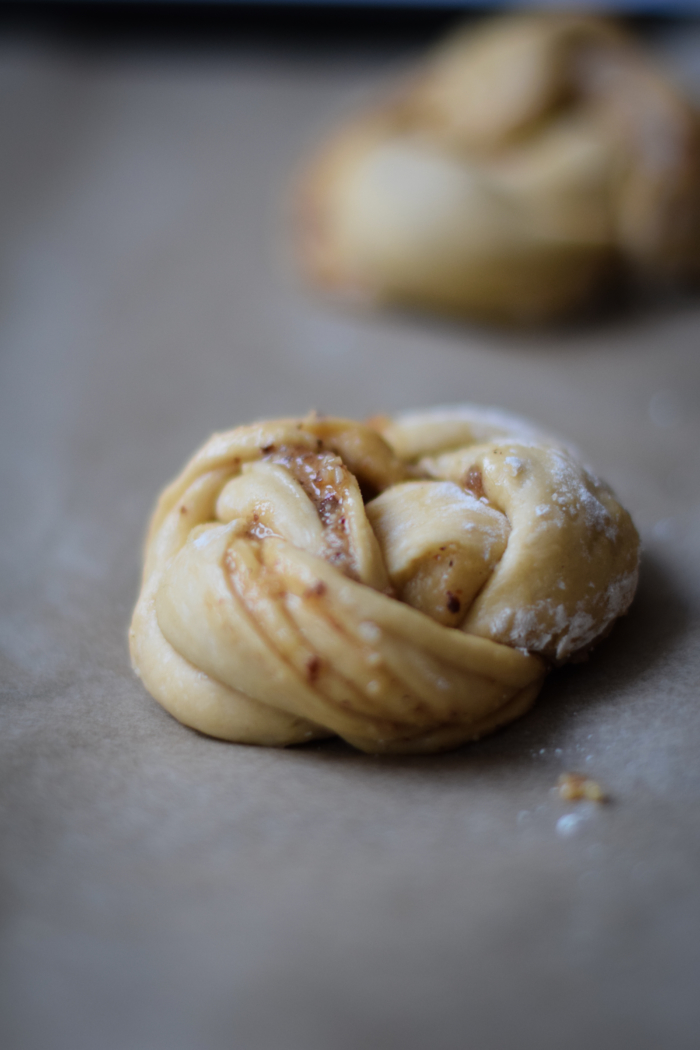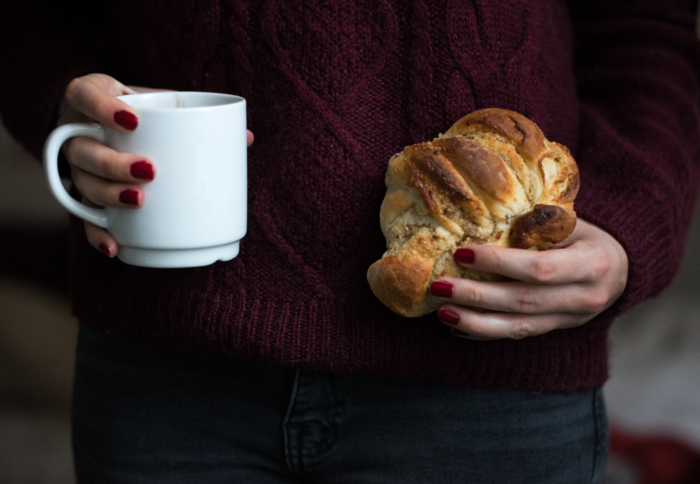 I love to eat Frangipane tart once or twice in a while, pretending I fit into the mould & celebrate Epiphany, or just for taking another good excuse to eat like a pig. But the mix of textures as well as fat & sugar rates are disgusting me pretty fast. Which is a pity as Frangipane could be much more appreciated & highlighted in other recipes.
My Epiphany Frangipane Babkas, or frangipane brioches for the conservative people, are a nice alternative to the frangipane tart for persons who are not so deep into « sweet tooth » business, or who are looking for a low sugar alternative for Epiphany. Or should I say lower sugar alternative, as my recipe still contain a big dose of sugar, no need to hide it. But the sugar amount in each serving is way lower than in a tart, and babka soft texture softens a bit the sweet side.
Epiphany Frangipane Babkas
Ingredients
FOR THE BABKAS

3 1/4 cups spelt flour (450g)
150ml warm milk
80g butter
2 eggs
1/2 tsp + 2 tbsp brown sugar
2 1/4 tsp yeast
1 tsp salt

FOR THE FRANGIPANE

125g almond powder
100g brown sugar
2 eggs
70g soft butter
2 tbsp rhum
1 tsp almond extract
Instructions
1. Prepare the babka dough:

in a bowl, stir warm milk and 1/2 tsp brown sugar together. Add yeast and let foam. In a salad bowl, stir spelt flour, salt and sugar leftovers together.

2.

Once yeast is foamy, add eggs and melted butter to the liquid mixture. Beat slightly. Make a hole into the dry mixture, then pour progressively the liquid mixture in the hole and stir with a spoon. Knead for about 5 to 10 minutes, until you get an elastic babka dough. Make a ball, slightly oil, cover and let rest for 1h in a warm environment.

3. Prepare the frangipane cream:

in a bowl, mix soft butter and sugar together. Add eggs, then almond powder, rhum and almond extract. Stir well & keep in fridge.

4.

Once dough doubled of size, separate in 8 equal portions. For each portion make a ball, then spread it in a 10x30cm rectangle. On each rectangle, spread a layer of Frangipane - not too much, or there will be Frangipane cream everywhere while foiling -, then roll dough in the width. You'll get a sausage shaped piece of dough.

5.

To braid the Frangipane babkas, take a look on Sarah Kieffer's tutorial, which is pretty clear to follow - yep, it's quite a struggle for me to explain it in French, but imagine in English..-. Once your Frangipane babkas are ready, let rest for 30 minutes more on baking tray.

7.

Preheat oven to 180C. When hot, put frangipane babkas in oven for about 20 minutes. They are delicious while warm but can be eaten cold on the next couple of days as well.
Notes
I initially made 6 Frangipane babkas with those quantities, but they turned into Babka monsters after baking!
https://www.inthemoodforfood.fr/en/epiphany-frangipane-babkas/
© 2019 Inthemoodforfood.fr, All rights reserved