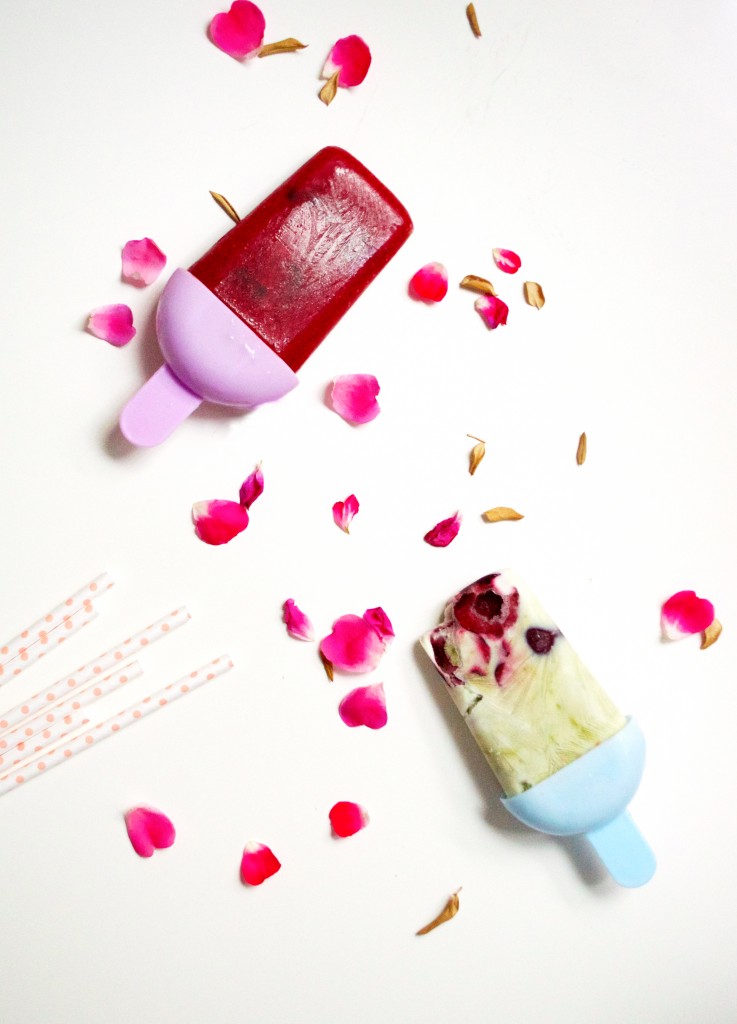 With such heatwaves, the first excuse to refresh ourselves is warmly (or should I say freshly) welcomed. The motivation to spend some time in the kitchen isn't obviously here with that weather, but don't panic, here are 2 popsicles recipes, which are instantaneously refreshing and won't ask many efforts to do. Running to the first ice-creams or sweet refreshments is often the trap in which many people are falling during summer, but despite of their yummy taste, they will make you even more thirsty than before. The 2 recipes that I propose you contain almost not any added sugar – and even not at all -, but of course you are free to add some if you are a hopeless sweet tooth ;)
Strawberry & Mint popsicles
(for 4 servings)
25 very tasty strawberries, ±10 fresh mont leaves, one vanille sugar sachet, a drizzle of lemon juice.
1. Wash and cut in pieces the strawberries, after having removed the stalk from them. Add them in a bowl with the vanilla sugar and the lemon juice. Mix the whole with a mixer until you get a homogeneous fruit purée.
2. Wash and slice thinly the fresh mint leaves. Incorpore them to the strawberry purée while stirring well. Divide it equally between the popsicles moulds, then add sticks in the center of each. Put the whole in the freezer for a few hours until the ice-creams are frozen.
3. Take them off from the freezer 10 minutes before to eat -sometimes they are quite hard to remove from the mould because of the negative temperature-, those popsicles are delicious with a homemade fresh lemonade. Enjoy your snack!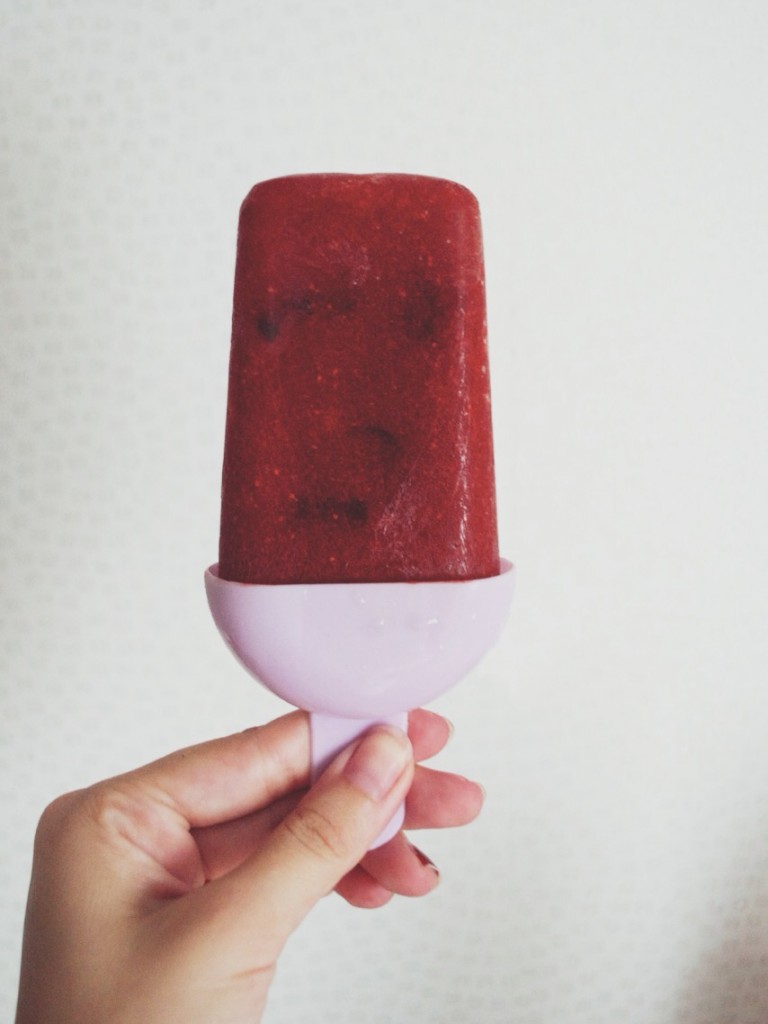 Matcha, Cherry & Petit-Suisse yogurt popsicles
(for 4 servings)
A dozen cherries, 4 petit-suisse yogurts, 1 1/2 tsp matcha tea.
1. Wash, cut in two pieces and stone the cherries. In a bowl, poor the petit-suisse yogurts, then add the Matcha powder while stirring well. Add the cherries and stir the whole again.
2. Divide equally the mixture between the 4 popsicles moulds, then put them in the freezer for a few hours.
3. Take them off from the freezer ± 10 minutes before to serve. This recipe can fit well with some iced tea.