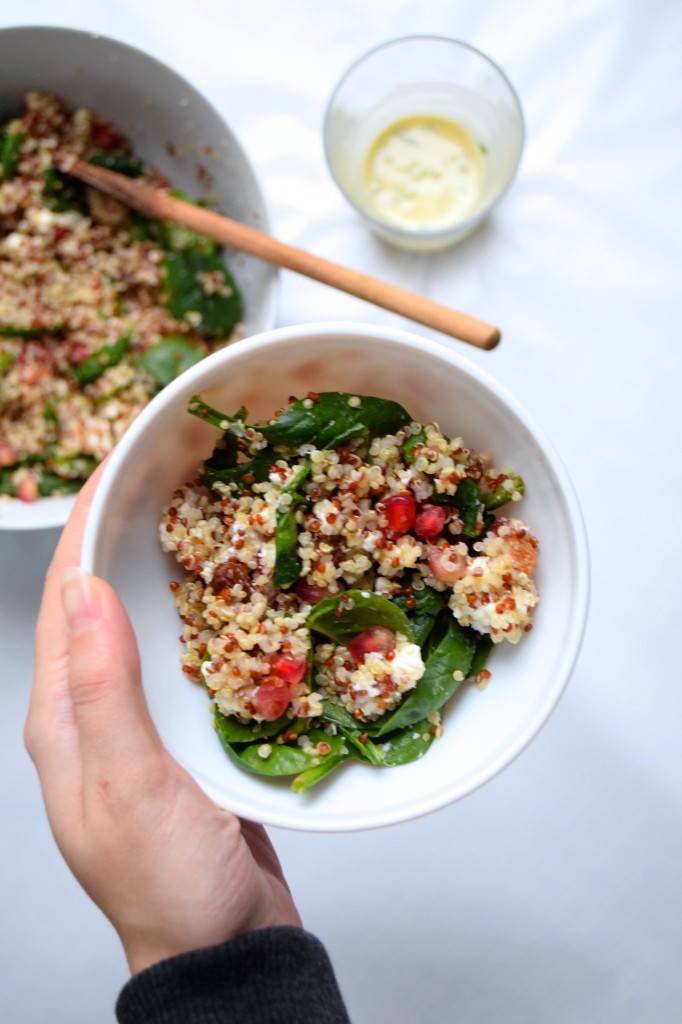 On the 1rst January, how many people didn't ever decide (or not) as good resolution, « Today, I start a detox » ? After all the calories, sugar and fat accumulated during winter holidays, our body is hardly under pressure, it needs some rest and we can feel the consequences: bad skin complexion, tiredness, increased sensibility against viruses… By this way, nutrition specialists generally recommend to start a detoxification period to quickly get back in shape. That's very easy to find all the possible « Get healthier » ways on Internet, and don't panic, this kind of « Detox » doesn't last more than a few days…
Concerning me, I decided to start a « Detox » section on my blog, but on the long-term. Since the beginning of my Parisian life and the consequences that it brings (fast living rhythm, pollution, lack of time), I've got used to be regularly sick, what was never the case previously. I also had to interrupt temporarily running, what incites me to keep an eye on my nutrition while waiting to run again. Thus, I'm more and more trying to turn to healthier or organic food, reduced in sugar food, sometimes reduced in gluten or non-refined ingredients, and most of all, which present good nutritional contributions (as seeds and nuts, whole grain cereals, fruits and veggies that are considered as superfoods). Basically, I don't eat a lot of meat, excepting white meat like chicken or turkey ; by this way, I also try and adopt (when I like them) some meat substitutes like soya and tofu for instance.
By observing the activity of girls on social networks, we can see that this trend is massively growing, by various ways and for different reasons: gluten-free diets, sugar-free diets, paleo food, vegetarianism, veganism,… Many girls who are suffering of food troubles try to use these methods – successfully, most of the time – to manage to leave this vicious circle.
Besides the recipes, you will also find in my detox articles some advices or indications about the used ingredients (nutrition benefits,…), at least thanks to some knowledge that I acquired by getting interested with the nutrition field.
Anyway, you can feel reassured, I still eat at McDonald's sometimes, during my weakness moments ;)
________________________
Quinoa, which is composed of 70% carbs and 15% proteins. It's offering a wealth of fiber, amino and mineral acids (like iron, copper and manganese) as well. It contains very few lipids. It's perfect for gluten intolerants.
Pomegranate, offering a wealth of antioxydants, it prevents risks of cardiovascular diseases and possesses some anti-inflammatory, antibacterial and antiviral properties. Yep, only that !
Baby spinach, which is full of proteins and fiber. Spinach is offering a wealth of provitamins and vitamins, but also a good source of minerals and trace elements. Like the pomegranate, they have antioxidant properties. Now we can understand why it was the favourite food of Popeye!
Tahini is a veggie purée that is coming from sesame seeds. It's particularly high-fiber, proteins and trace elements.
(For 4 servings)
200g quinoa (red and white), a few baby spinach leaves, seeds of half a pomegranate, 100g feta, 2 handfuls of dry grapes, salt.
For the dressing: 4 tbsp olive oil, 1 tbsp tahini, 3 tbsp lemon juice, a few cilantro leaves, a bit of water, pepper.
1. Boil 2 volumes of slightly salted water for 1 volume of quinoa. Once the water is starting to boil, add the quinoa into the pan and let cook about ten minutes, until the small germs on the quinoa seeds are visible. Put the pan off from the heat and cover it. Quinoa will inflate a few minutes and the water must be totally absorbed at the end. Then let it cooling down.
2. Add the grapes in a glass of water about twenty minutes to rehydrate them. Wash the baby spinach and shuck the pomegranate. Crumble finely the feta cheese.
3. For the dressing: pour the olive oil in a small bowl. Then add the tahini and stir well to obtain a homogeneous consistency. Chop finely the cilantro leaves, then add it to the sauce with the lemon juice. Pepper. If you need to, add a bit of water to the sauce, by this way it won't be too thick. Reserve in the fridge.
4. In a big salad bowl, add the quinoa, the pomegranate seeds, the crumbled feta cheese and the baby spinach. Add the grapes when they are well rehydrated. Stir the whole together, then put the salad in a cool place until the moment to serve.