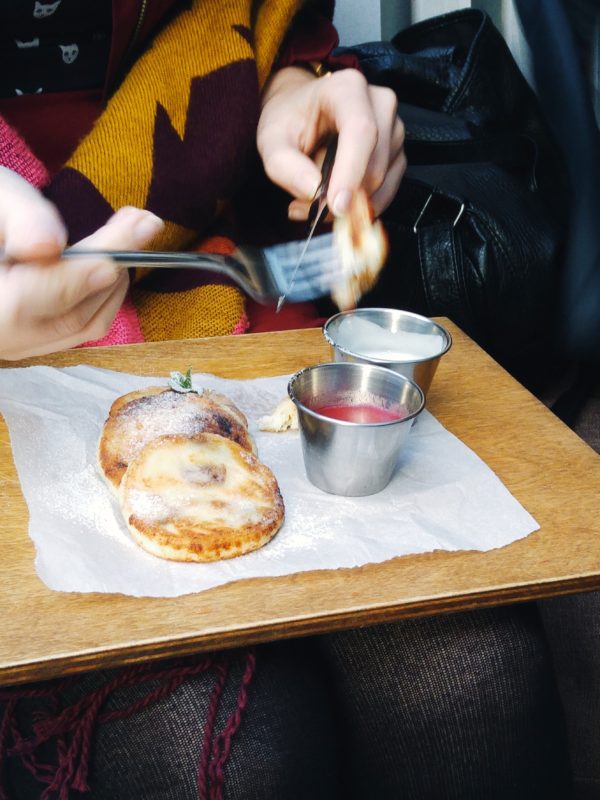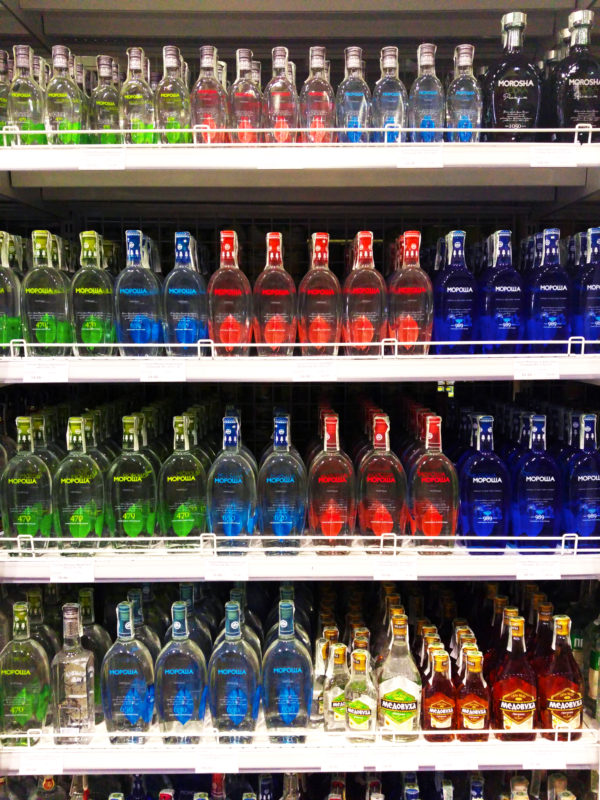 For this food guide, I can finally pride myself to not follow the general trend and destinations already seen, re-seen and re-re-seen by dozens in the Lifestyle or Travel blogosphere. Kiev is maybe not the hypest destination of the moment, and lots of people asked me why I was going to Ukraine with a face half between panic and perplexity, probably justified by the fact that this destination is not (yet) among the trendy or hipster spots on the map. For once, I started without expecting something specific, whether it be about culture, Ukrainian food or lifestyle. My knowledge about the topic wasn't going further than Chicken Kiev – which I obviously haven't tried there, shame on me -, Tchernobyl and my more than limited vocabulary in Russian. One of the biggest pros to visit a country that isn't among the top touristic destinations, is actually the fact to not feel totally like a tourist and most of all to not be taken for a dummy. The first things that come to my mind when I think about this stay in Kiev, it's probably the open-mindedness and warmth of local people, the life that fill with life the capital, but also – and that's why I decided to write this post – the multitude of good food addresses in Kiev. I won't hide that, the unbelievable low prices pushed us a bit to eat outside for every meal – my jeans didn't thank me for that…-, and if you plan to make a trip there and you're wondering where to eat in Kiev, you would probably not be disappointed by trying one of the spots on my list of good addresses.
Eating Georgian food at Mama Manana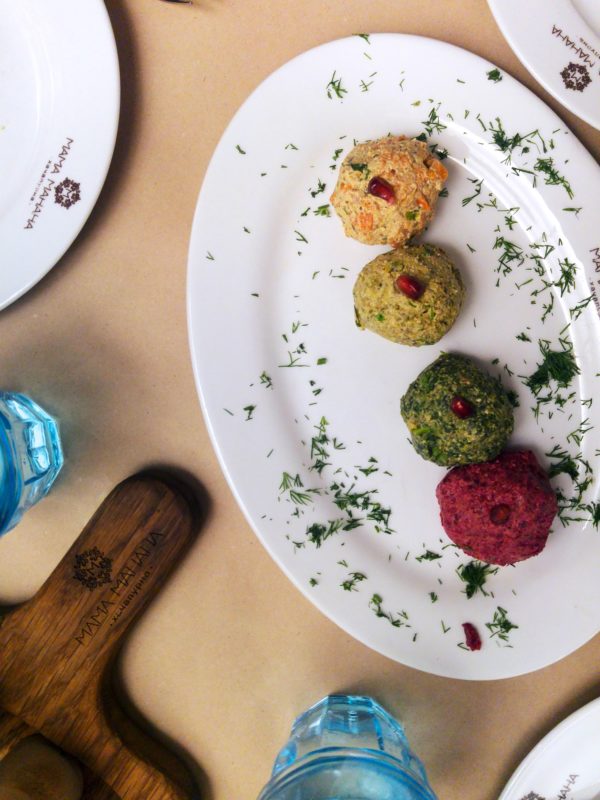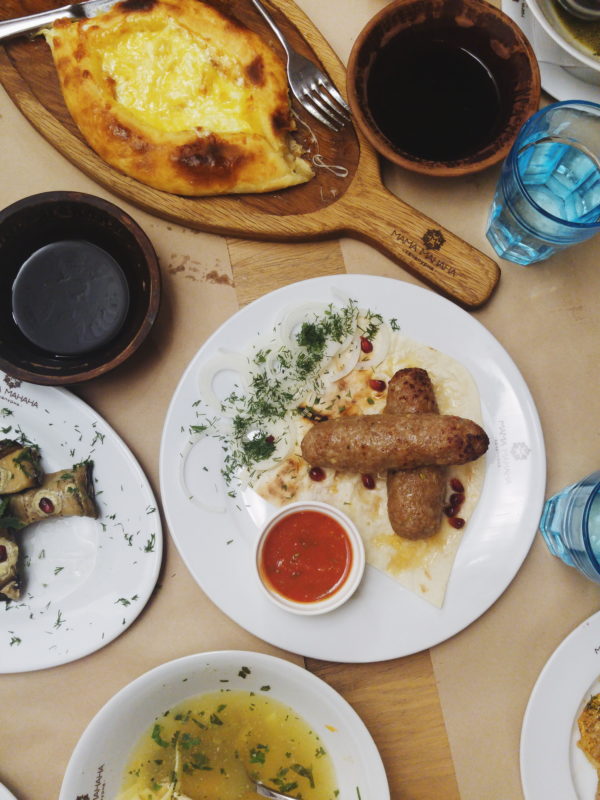 Beyond Ukrainian cuisine, Kiev is also an ideal place – excepting Georgia – to try Georgian food, and Mama Manana is without any doubt one of the addresses that you don't want to miss in the Ukrainian capital city. 2 advices: if you want to have a chance to crack your jeans stomach, book a table in advance, which means at least 1 day before or even more if you want to eat there on a week-end; if you want to be kind with your stomach, then I would advice you to not eat too much before to eat at Mama Manana: the whole menu looks amazing and will make you drool of hunger, you have pretty good chances to leave the restaurant by rolling on yourself – and don't be mistaken, this advice is also working if you plan to share the dishes with other people ;) -. The dishes that still make me drooling by thinking about are probably the Khachapuris adjaruli – a kind of dough chausson filled with local Soulougouni cheese and an egg, that you have to mix together before eating warm -, which were the tastiest and meltiest that we tried among all the ones we had in Ukraine. The eggplants rolls filled with walnut cream were also amazing and perfectly seasoned. I don't remember this place on for the quality of its dishes, but also because "tradition oblige", I had to drink red wine in a bowl – hi cliché, I know, bit a French doesn't drink wine in a bowl everyday! – The service is as for it perfect, and if I could had extend my stay, I wouldn't had any hesitation to go back there a second and third time as my dear flatmates did, to take insanity to its conclusion!
Tasting some beers at Solobeer Microbrewery
If you're a beer addict, you will like to go to this microbrewery. There you can taste many different beers, all homemade brewed by the house. It's possible to order a tasting menu if you want to try the 6 different homemade beers (White, Pilsner, Pale ale, Amber, Golden ale & Stout), in half-pint format and for a very smooth price. The places serves also many tapas & pickles to come along the beer, as well as a large choice of dishes.
Merging together with Ukrainian cuisine at Spotykach
It's without any doubt my favorite address in Kiev when it comes to Ukrainian food. This restaurant is also not totally casual as Spotykach serves all the typical Ukrainian dishes as Fusion cuisine dishes. Then you can eat there some Bortsch popsicles – that will reconcile you with this traditional soup if, like me, you're basically not a big fan of it -; some amazing Stroganoff beef makis, dressed with a creamy sauce of cep mushrooms – and which pushed us to order a second round of it, because let's be honest, 500 more or less calories weren't making such a big difference anymore…-; or even some Varenykys, wearing the Ukrainian flag colors. We were less convinced by the cocktails though, but nobody is perfect. The quality/price ratio of this restaurant is very reasonable, even more when you know the price range where fusion cuisine belongs in other european capital cities…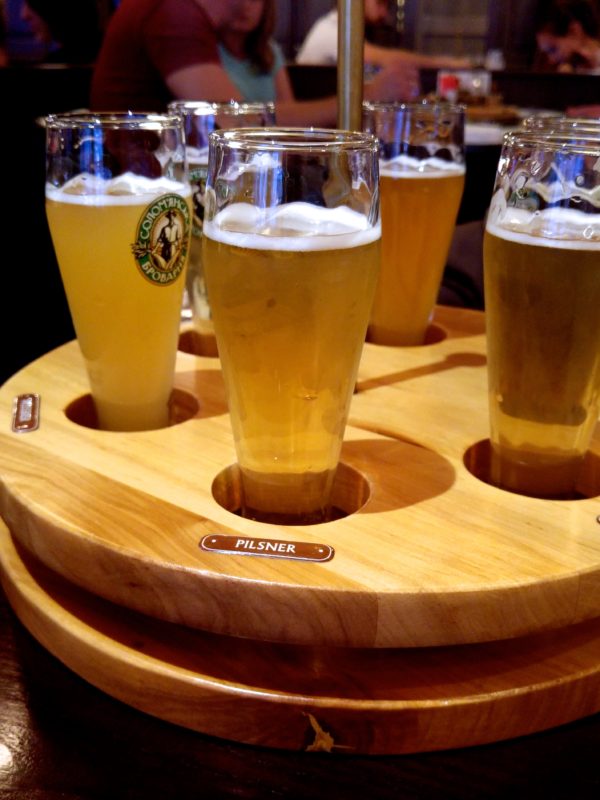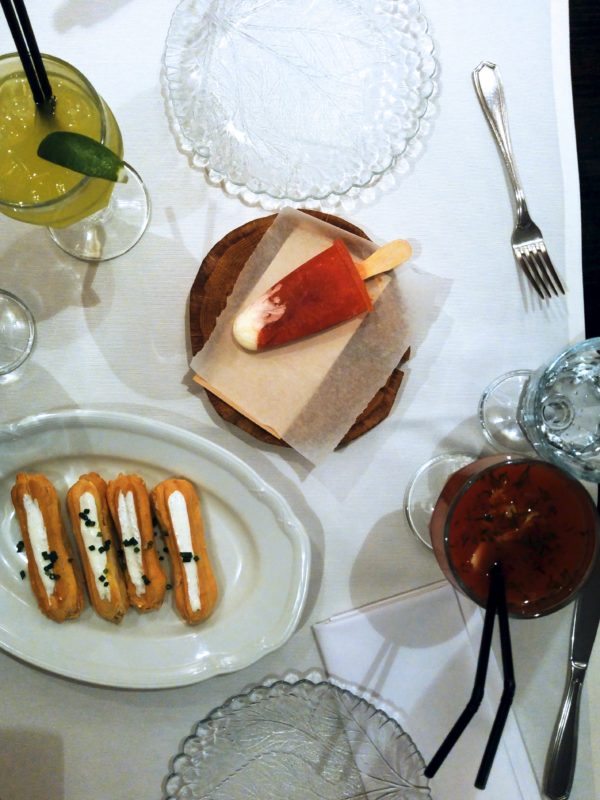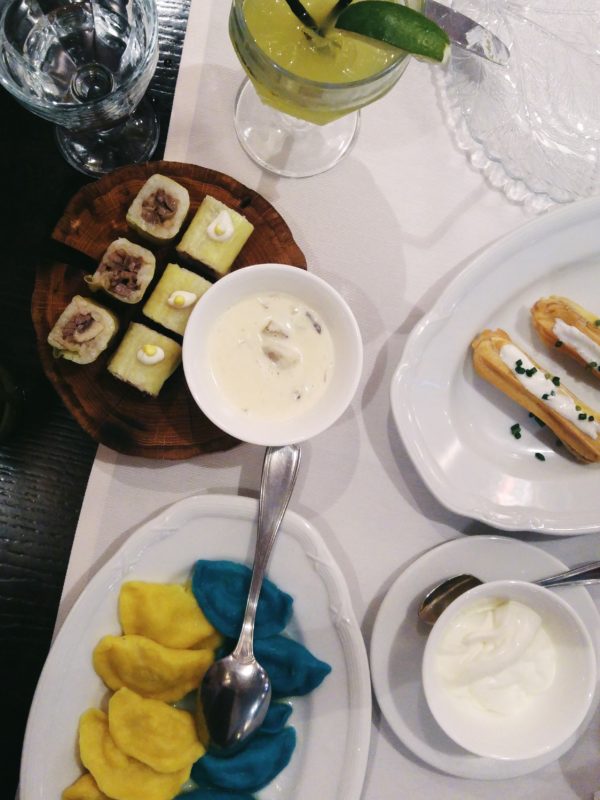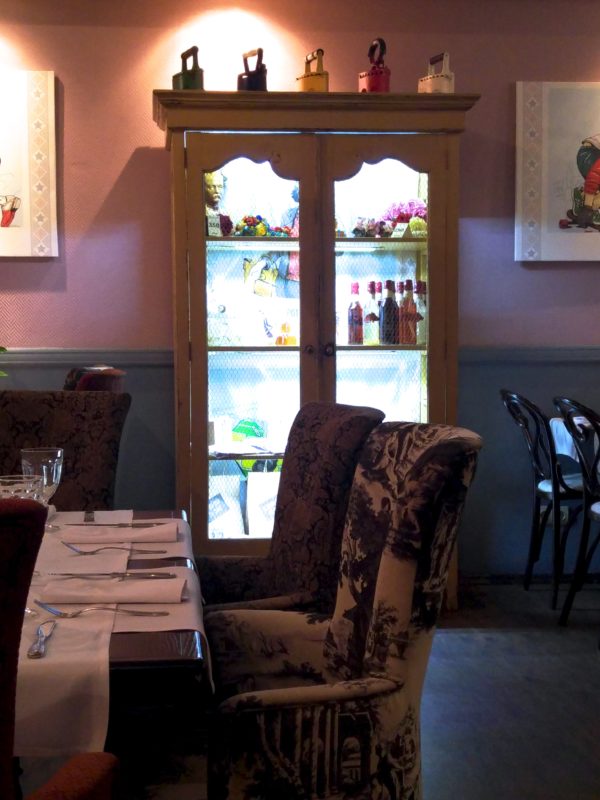 Taking the daily dose of coffee at Coffeelaktica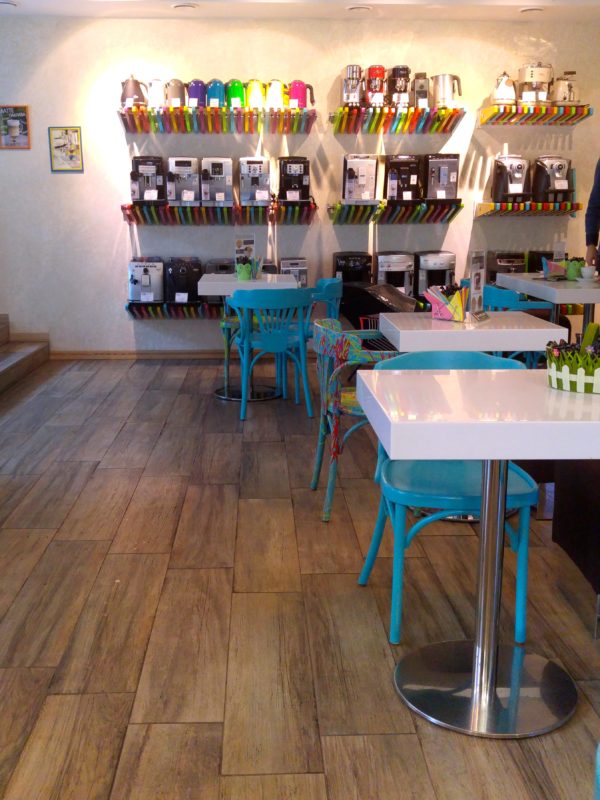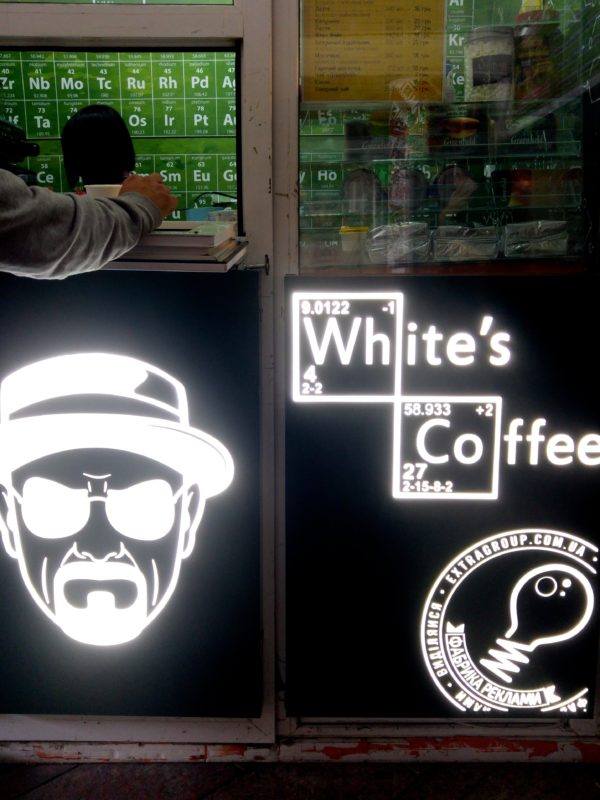 Kiev and more generally Ukraine – at least Odessa – has another hidden gem: coffee. Well, okay maybe we can't compare the Ukrainian coffee culture with the Italian one, but all the coffees we drank there were definitely good, and the Latte Macchiattos filled perfectly my expectations, even the ones I got since I live in Berlin. The small shop Coffeelaktica was our daily spot to grab a coffee on the go before the start the day. The waiters are attentive and the coffee shop also sells the best brands you can find for coffee/tea machines.
For the fans of Breaking Bad, another coffee is for you. Rendez-vous in the subway station under Maidan square! The coffee there is very good as well ;)
Drinking cocktails on the Barbara bar rooftop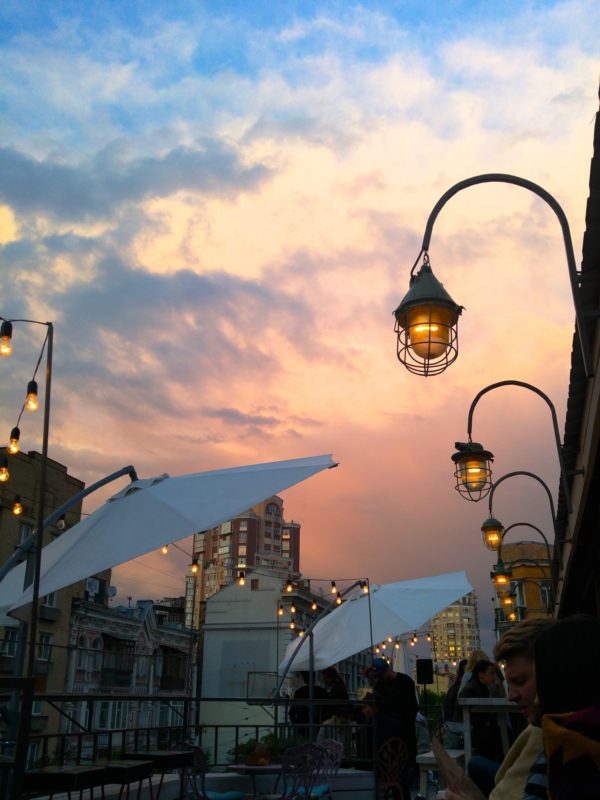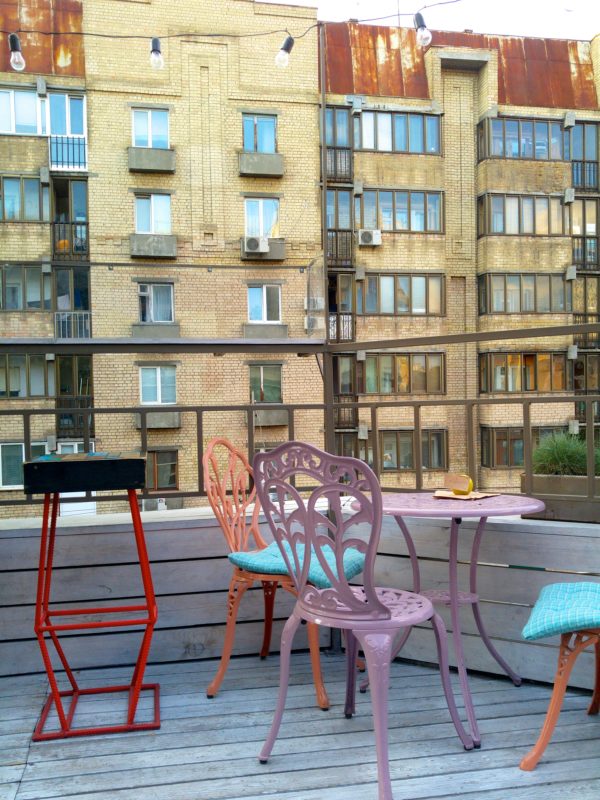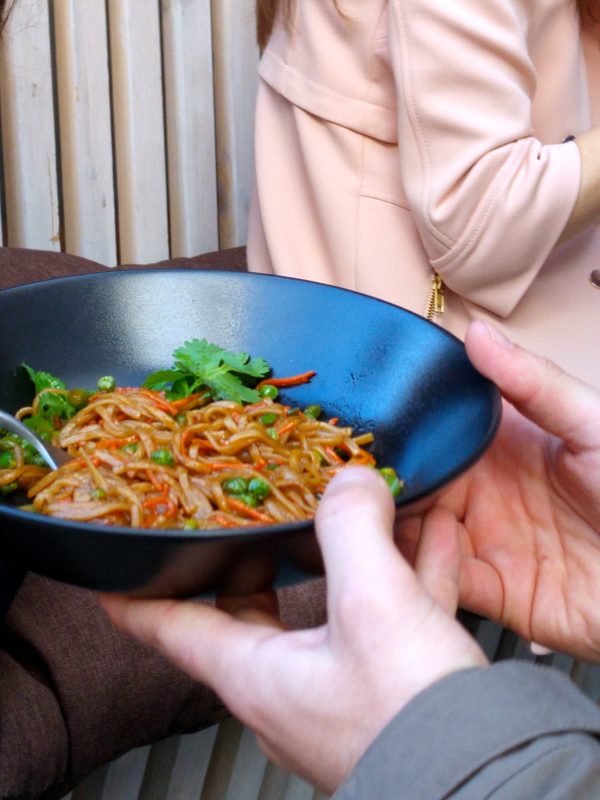 We landed on the Barbara bar rooftop for our first evening in Kiev – well, technically the second one, but nothing but bed is conceivable after travelling 24h hours in a bus..-. This is the place to be to drink great cocktails on a chill background music, and all the ones we tried were delicious. Food is very tasty as well, the menu gets to the point and there are dishes for every taste. The burgers are good but not exceptional, however the soba noodles are totally rock and the desserts make you drool. I advise you to book a table in advance if you want to eat there during summer. If you want to go out after, the concert hall right below seems to have a good programmation!
Wandering between the stands of Zhytny Market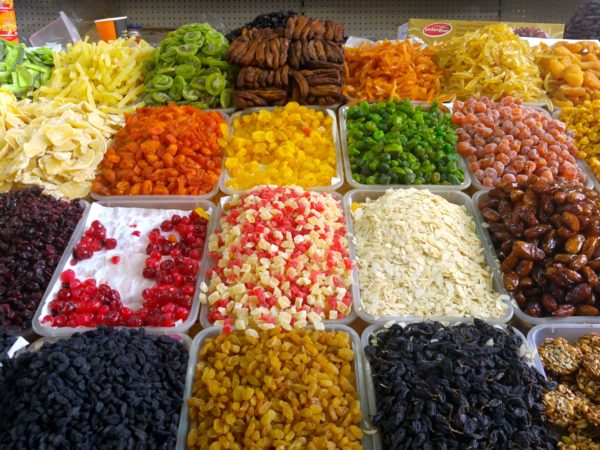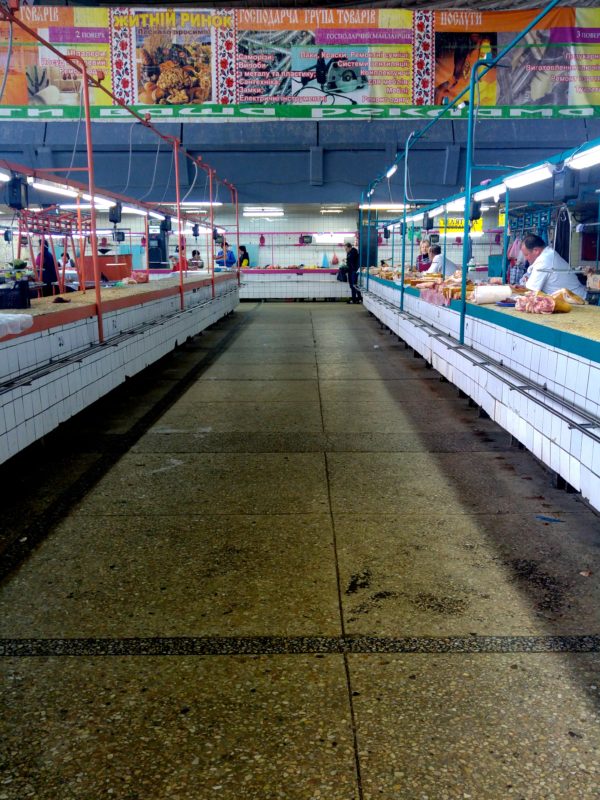 For the fun fact, by hearing "Food market" I naively thought that we found the local Markthalle neun. Not really, but going to this one is still an experience. You won't be able to fill your stomach with Hipstered Pulled pork burgers there, but you can find fruits and veggies of every kind, dry fruits, baked goods, fish and meat. About those 2 last ones, I still preferred to refrain myself from playing the taster, mainly by smelling the -very- strong smell and seeing the few pigeons who were flying above the stands and the meat exposed in open air. The fans of spices and aromates will also be spoiled by the wide choice that is available there.
We didn't have time to go there unfortunately but according to the reviews, the Bessarabsky market is also one of the most famous markets in the Ukrainian capital, selling fresh and quality products for a price a bit higher.