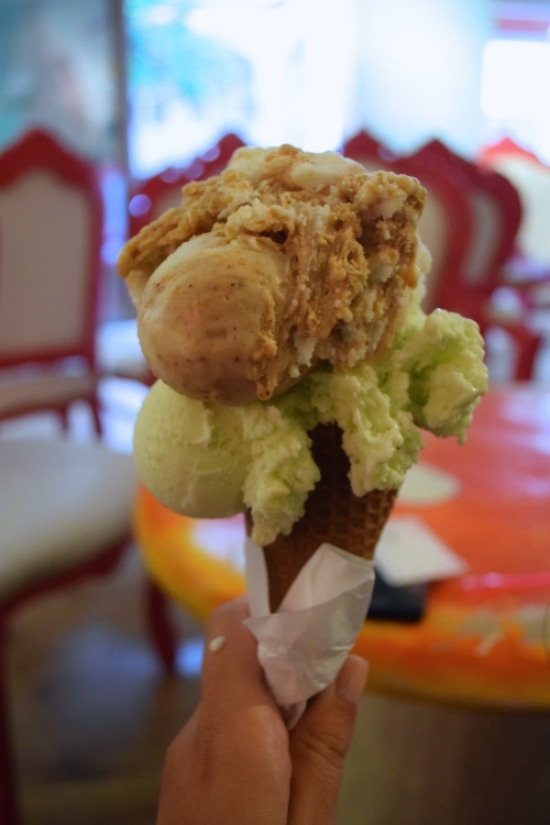 Seems I had to visit Munich to find the craziest ice-cream shop I've ever seen. Matthias Münz, the owner, always tries to create new awesome tastes; Nutella and all other classic ice-creams will look really common once you tried the unique flavours there: onion, beer, pizza, salami, cheeseburger and other weird-sounding tastes.
Every ice-cream is made in the back shop with natural ingredients and the most original flavours are regularly replaced by new ones. Yesterday, we had the luck (or maybe not…) to try the current "star" flavor: worms ice-cream (be careful, at the first sight, I thought the ice-cream was topped with mini bretzels…but not exactly). The first word that comes to my mouth about worms ice-cream is…crusty.
But fortunately, some of the tastes are as awesome-tasting as surprising, I bought two scoops of ice-cream: Mozzarella di Buffala/Basil, which tastes really delicious; I had this impression to eat real mozzarella salad. The other one was beer flavor, which was harder to finish for me, its taste was really bitter, but the combination with the sweetness of mozzarella/basil flavor was quite nice!
The employees of the shop are really friendly and smiling and don't hesitate to make you trying flavors that intrigue you. The price of ice-creams are quite cheap, it was only 2,7€ for two scoops of ice-cream.
If you're looking for some homemade ice-cream recipes, you can also check The (ba)nana ice-cream and the summer popsicles!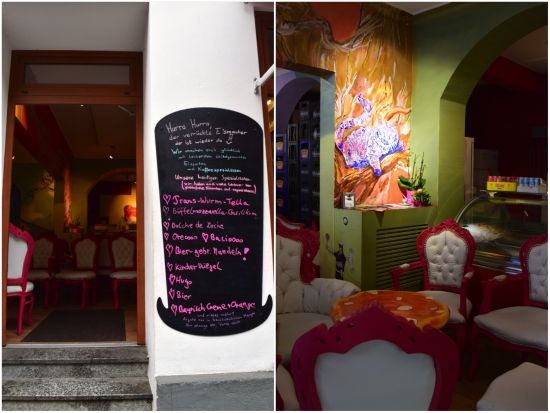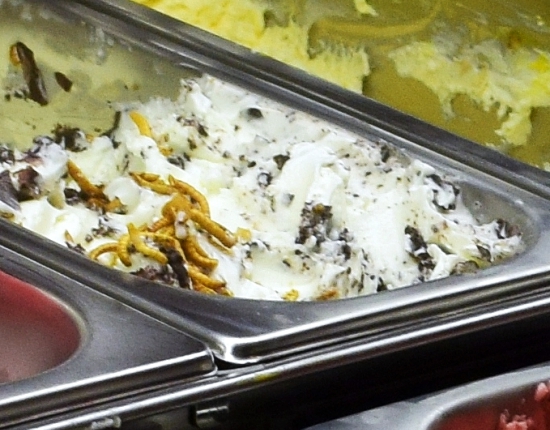 Der verrückte eismacher
Amalienstrasse 77
80799 München, Germany