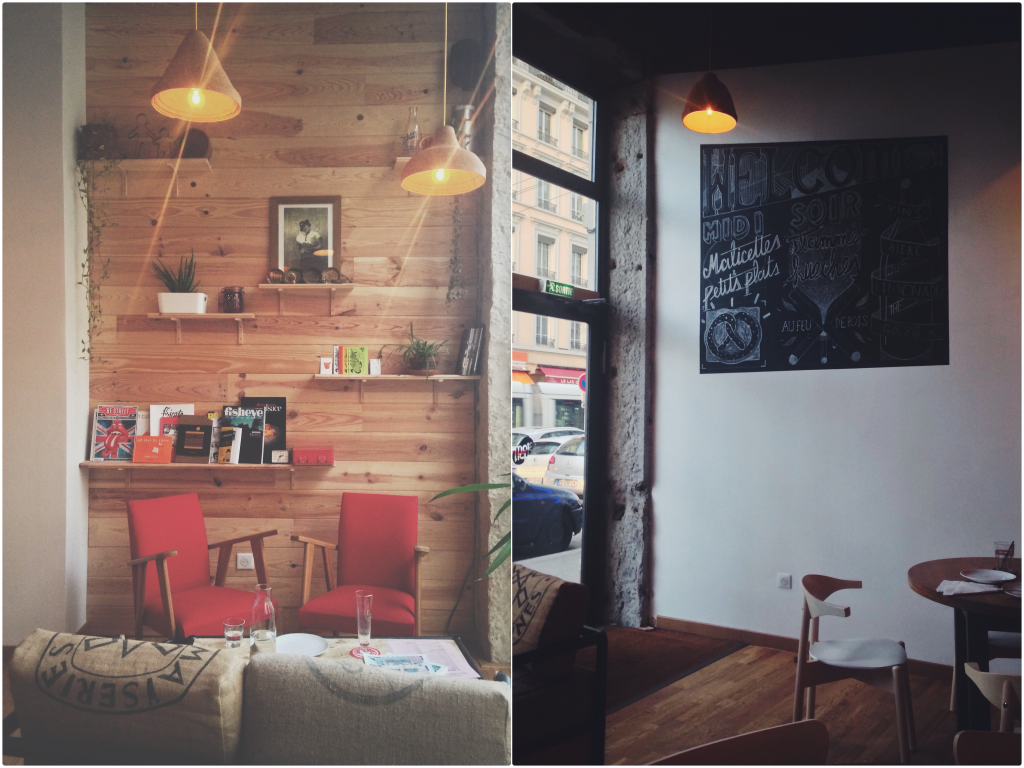 This quite new Alsatian restaurant opened its doors at the end of March. Held by a couple who is half from Bordeaux and half-Alsatian, this discreet place from the outside is very warm once you put a feet there.
We are welcomed with a big smile in a small room with an uncluttered and modern decoration. The friendliness goes from the table – where we can eat together – to the plate: no fuss here, we share Flammekueches with our friends and we reorder in case if we are still hungry; besides the "without any fuss" side, no waste! The evening menu mainly proposes Flammeküeches, mostly savoury ones, but also some sweet ones for gourmands. The big plus: in spite of rich ingredients, Flammeküeches remain rather "light" thanks to their thin crust. The products are fresh and the dishes are made right in front of your eyes thanks to the open-plan kitchen.
We ordered a savoury Munster cheese Flammeküeche (yes, we opted for a sexy and healthy evening…) and a sweet Banaanküeche (bananas, dulce de leche, chocolate): not any disappointment, both of them were delicious and balanced (on the gustative point of view). Very good value for money, particularly with this concept of shared Flammeküeches, which cost on average 11€. About drinks, you can quench your thirst with a good beer or a large choice of handcrafted fruit juices, which are proposed among the classic drinks.
The little detail that gives a smile: you can even go back home with some fresh homemade Pretzels, for your breakfast of the next day! The whole in good mood!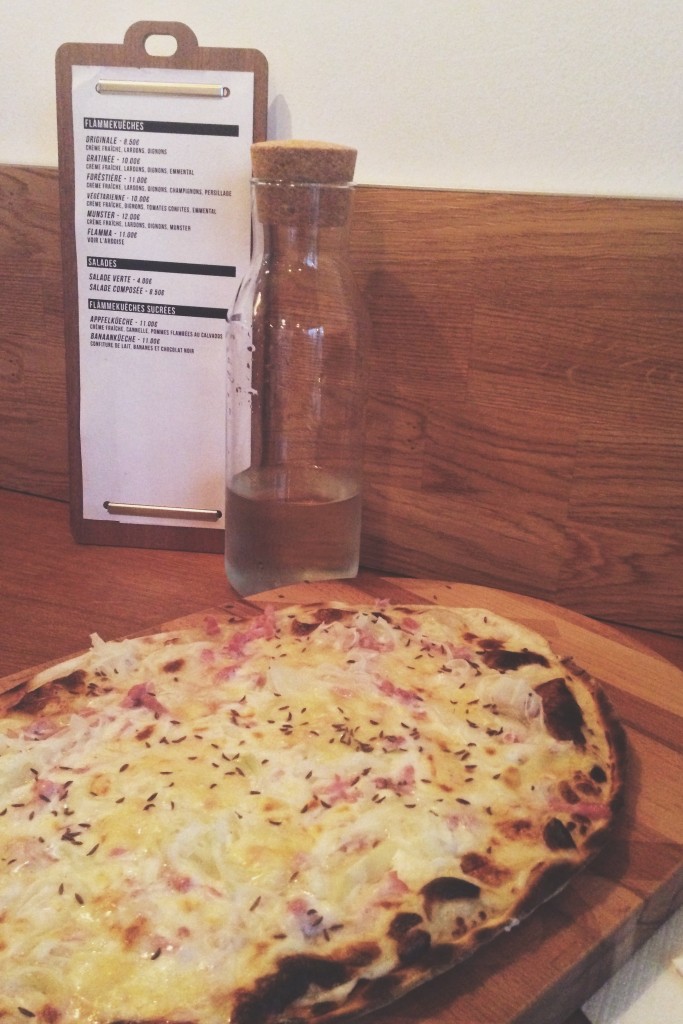 Stamtich
2, avenue Berthelot
69007 LYON, FRANCE
Facebook – Instagram
NB: sorry for the bad quality of those pictures, I had some problems of laziness to take my big camera with me yesterday ;)