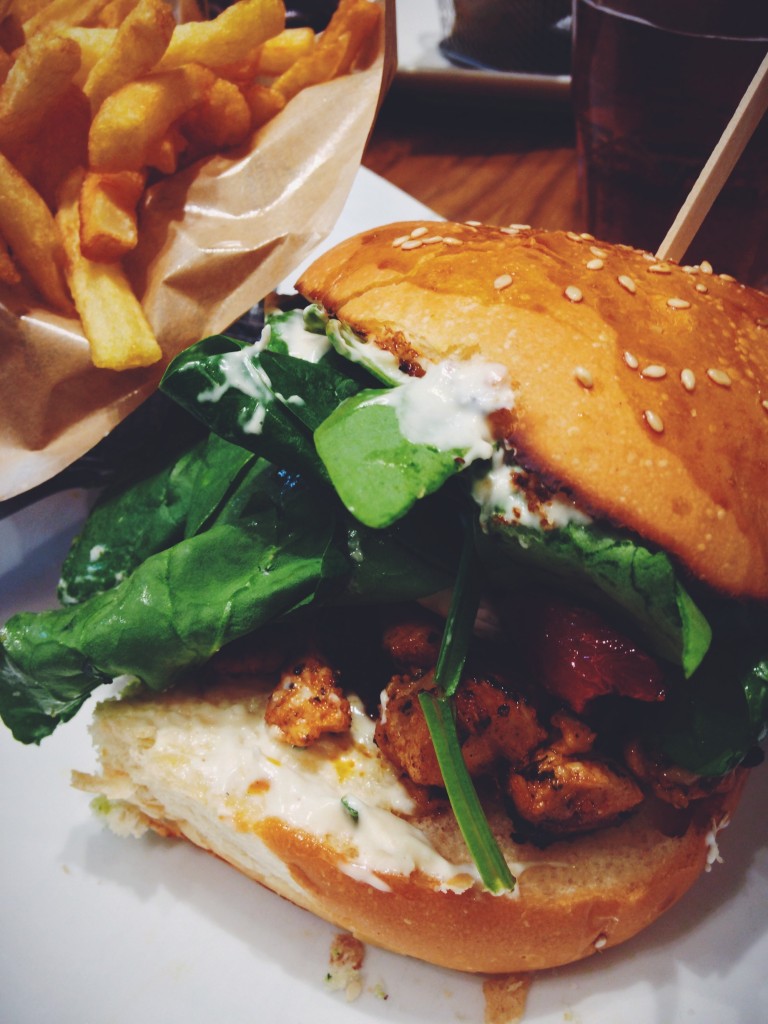 Straight after the launch of my new "Detox" category, I still want to write that review (really late) about that Parisian fast-food: Mamie Burger, which is well-known to make the most generous burgers in Paris (thus, we can understand why I chose to try this fast-food first). Launched in 2013, this little burger chain is now at 2 different adresses in Paris: in the neighborhood of Opéra, and next to Bonne Nouvelle.
I had the opportunity to try them both: the first time to eat in at Opéra and the second time to take out at Bonne Nouvelle, on purpose to try the "Gourmet burger" that was in limited edition from the 24th of November to 24th of December.
I think that the first thing to talk about in this post is: Yeah, burgers from Mamie Burger seem truely the most generous in Paris. In spite of my love for burgers, my stomach capacities and my bank account haven't allowed me to try all the famous burger adresses in the capital city, but the comparison with my previous tests confirmed me the myth (if you want some generous burgers, the ones from the "Star Ferry" boat in Lyon deserve a special mention – or a special cellulite mention, as you want!).
Those very generous burgers are made in front of the clients, with only fresh and superior quality ingredients, for a really reasonable price (on average: 9€ for a burger and around 14€ for a complete menu with side dish and drink. Just one exception for the Gourmet burger that cost 14€ without sides (outch), but this price was justified by the ingredients: 100% Aubrac beef meat dressed with white truffle slices (which were really tasty), baby spinach, Ossau Iraty cheese and caramelized onions, the whole in a handcrafted bun: Merry christmas!
Mamie Burger sells different homemade sauces as well, which are perfect with your fries. The ones that I tried were really good!
The staff is really welcoming and cheerful at the Opera's Mamie Burger (yeah, sometimes that's rare in Paris…). For the shop next to Bonne Nouvelle, the staff was a bit overwhelmed the day when I was there, so I had to wait a while, but considering the fact that the restaurant was totally crowded, that's quite understandable.
In a few words, we liked the excellent price quality ratio, the generosity of servings and the waiter's smile!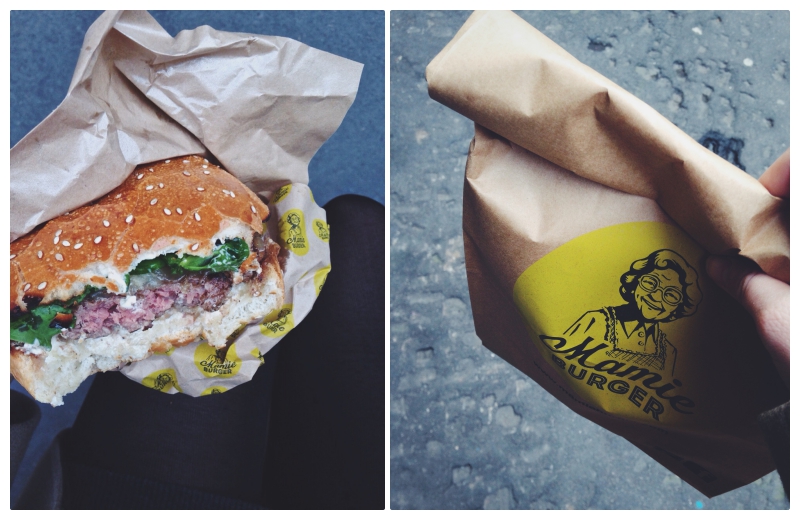 Mamie burger opéra
16 rue de la Michodière – 2e, Paris
Page Facebook
Mamie burger (Bonne Nouvelle)
18 rue Saint Fiacre – 2e, Paris
Page Facebook