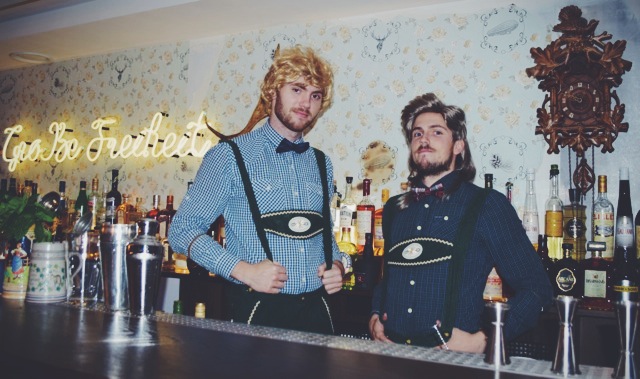 Willkommen to the Black Forest Society, one of the newest cocktail bars in Lyon. Previously managing the Kaffee Berlin, Thomas and John – both of them addicted to Germany –  welcome you in a (very) good mood and offer a large choice of cocktails made with German alcohols, hand-crafted beers, schnaps, etc. You have also the possibility to enjoy their Pretzels, Currywurst and many other local specialties for a really affordable price.
Über warm atmosphere, kitschy decoration that breaks your habits and bavarian costumes, everything is there, even the music. The cocktails that we took were aesthetically pleasing and very well measured, nothing bad to say about their taste, if you are looking for something different and more original than the usual cocktails, The Black Forest Society is the place to be. Special mention for the Oranien Strasse Cocktail, – don't think that the chocolate square in the glass influenced me, but maybe a bit – that was addictive!
In spite of the fact that cocktails usually aren't drank with traditional food, it was a pleasure with some german cheeses. Let's see for the other dishes, at least that's a good excuse to come back there!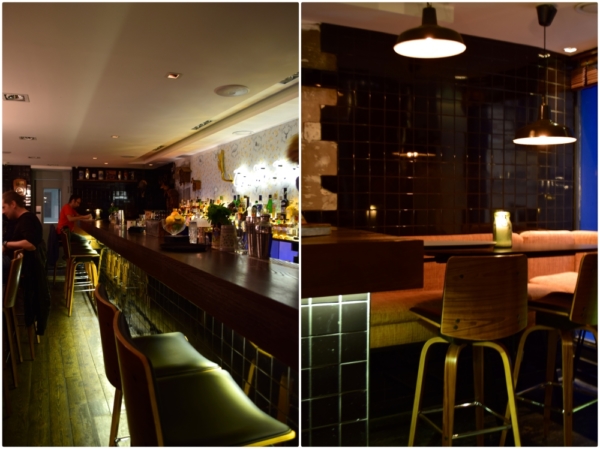 Black Forest Society
29, rue de l'Arbre sec
69002 LYON