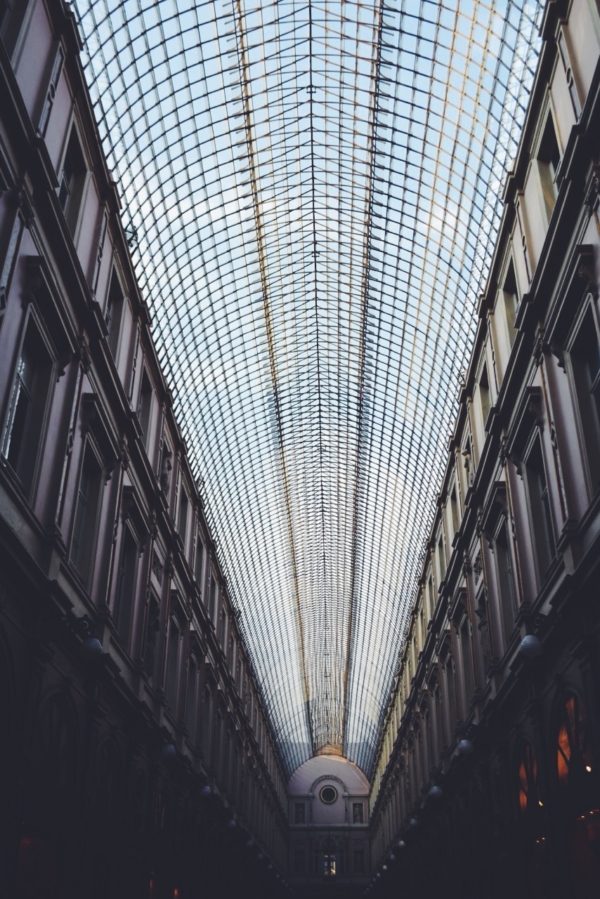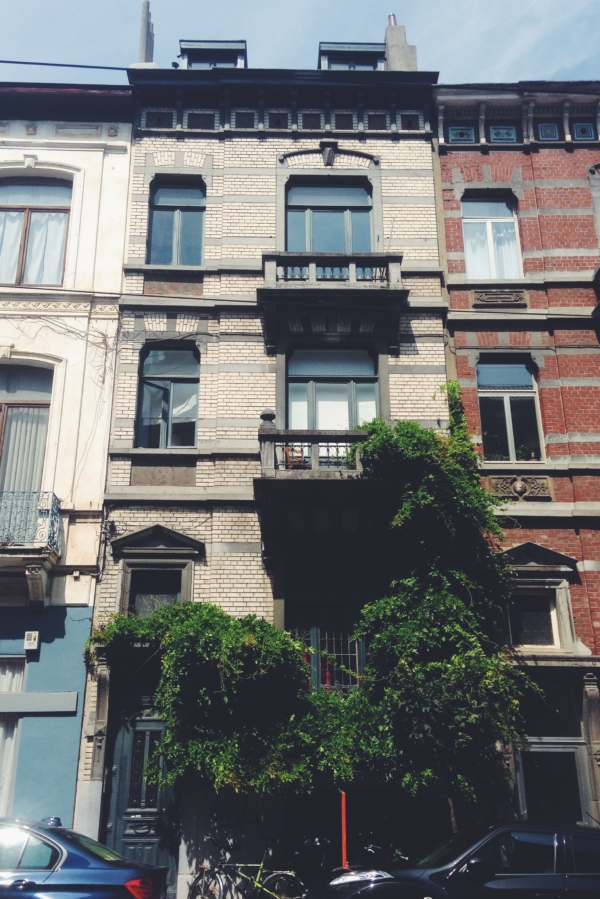 I had the opportunity to discover Brussels a few weeks ago, here is a brief city guide to give you an idea about the cool things to do there, when you have only 2 days to spend in the Belgian capital. For once, it's not only about food – okay, still a lot -!
Tourist's basics
Two days are enough to see the main things in Brussels almost only by walking – I said the main! -, and trust me, even with short legs! If you arrive at the Midi railway station and you don't want to wait anymore to run the city – or if you are just a compulsive shopping addict as I am-, go straight to the flea market (address: Place du jeu de balle; open everyday from 6am to 2pm). There, you can find almost everything you want for a really affordable price, but don't forget to negotiate!
Then, you can walk to the Brussels park, next to the Royal Palace, to breath a bit before to go to the old town. There, lots of things to discover! First the Grand Place, with the stunning architecture of its building all around, and its impressive cathedral. Two steps away from the Grand Place, you will find the famous Manneken-Pis, and you will wonder why such a tiny statue can attract so many tourists – and also so many shops for pigeons in the area all around -.
If your legs are not starting to hurt – well, even if they are you can -, take to subway and go a bit away from the center to see the huge Atomium! You can visit it – exhibitions are inside -, and even climb to the 7th stair to enjoy a wonderful  panorama.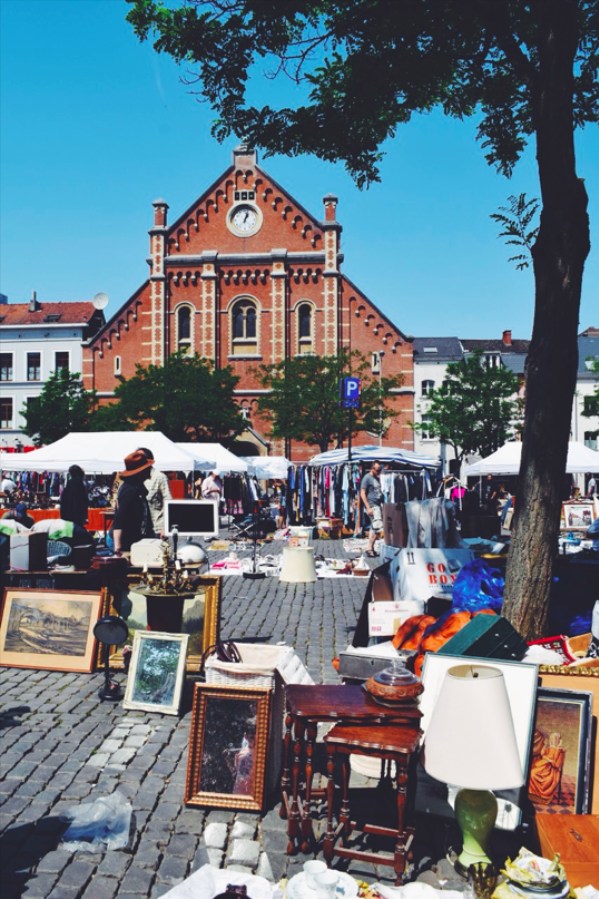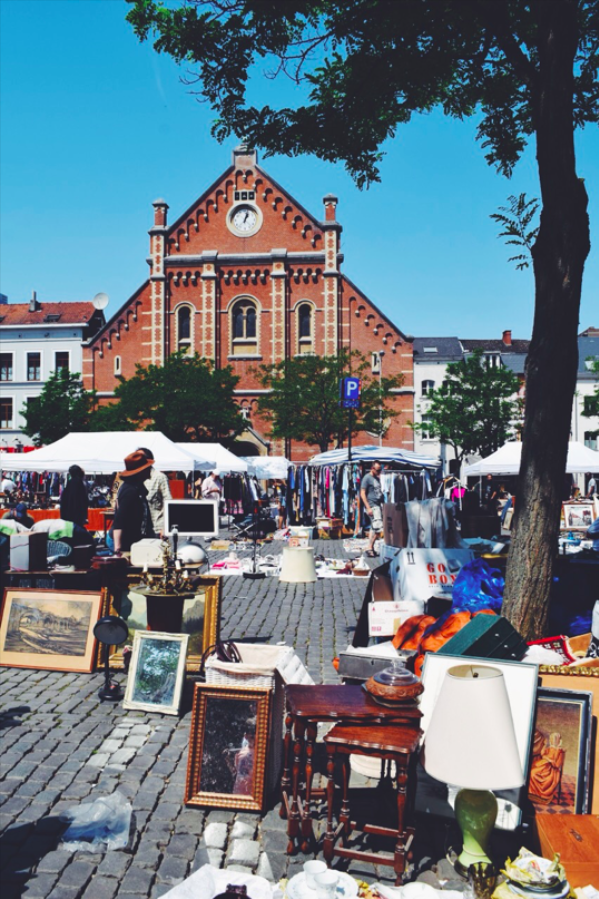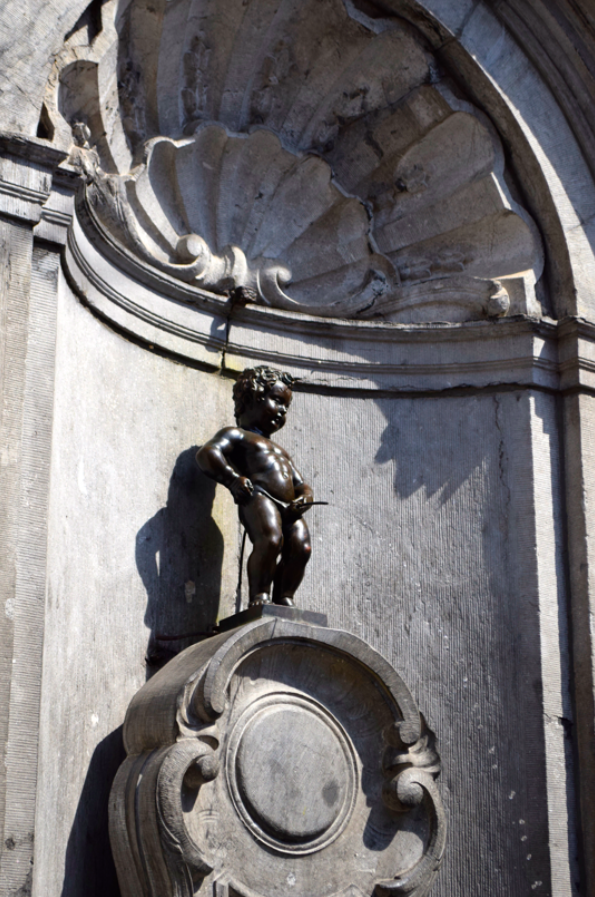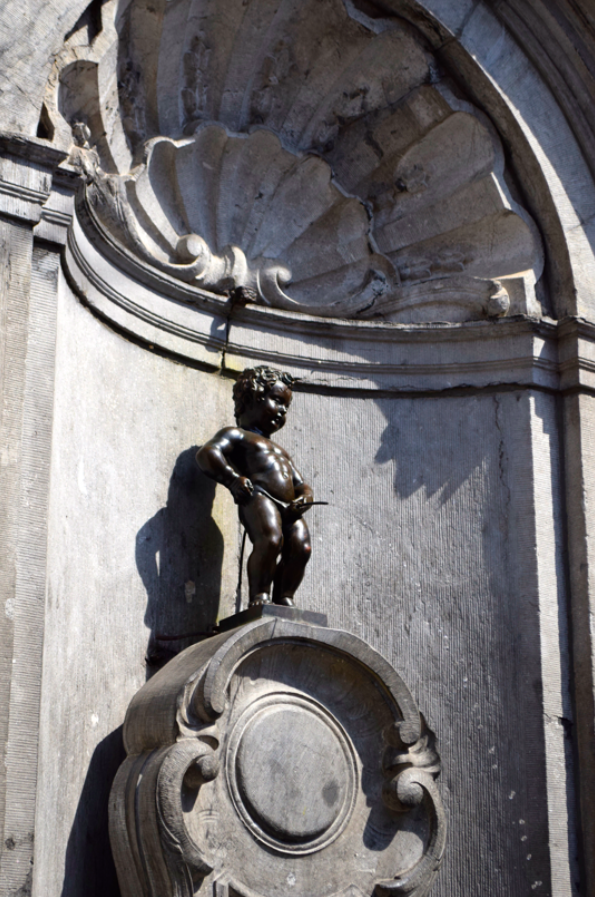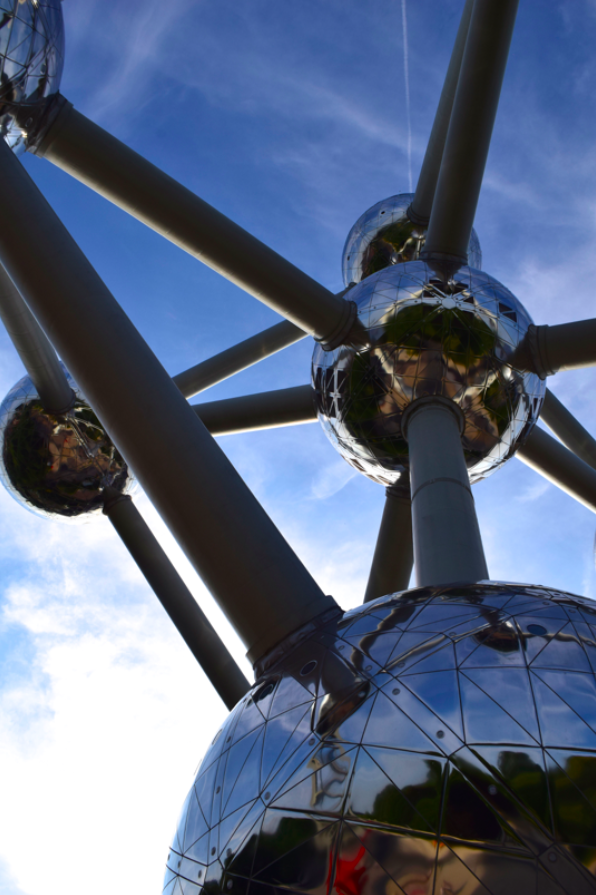 If you decide to stay in the city center/old town, no pressure, you can just wander in the streets: you will discover many cool street arts in every corner, most of them are from comics. A bit closer to the Central Station, you will find the Saint-Hubert royal galeries, impressive and full of luxurious shops. Then, if you are motivated to visit some museums, don't miss the Sablon church and the Place du Grand Sablon!
A bit of culture
Rainy day? Don't worry, Brussels is also full of museums. The Music instruments museum is probably one the best of the city! Every instrument you could imagine is there, ranked between the three stages, by periods and geographic zones. It's also a museum quite funny if you are with kids. The only thing you have to do is taking a vocal guide before to start, then you will ear the sound of the instruments in front of you during your visit. After your visit, you can also enjoy the great view from the restaurant, which is situated on the top of the building!
Still hungry? Then cross the road in front of the Music instruments museum, walk a couple of minutes and go to take a look at the Magritte museum. Lots of his masterpieces are exposed in the building, just as some letters written by the painter, and pieces of his life.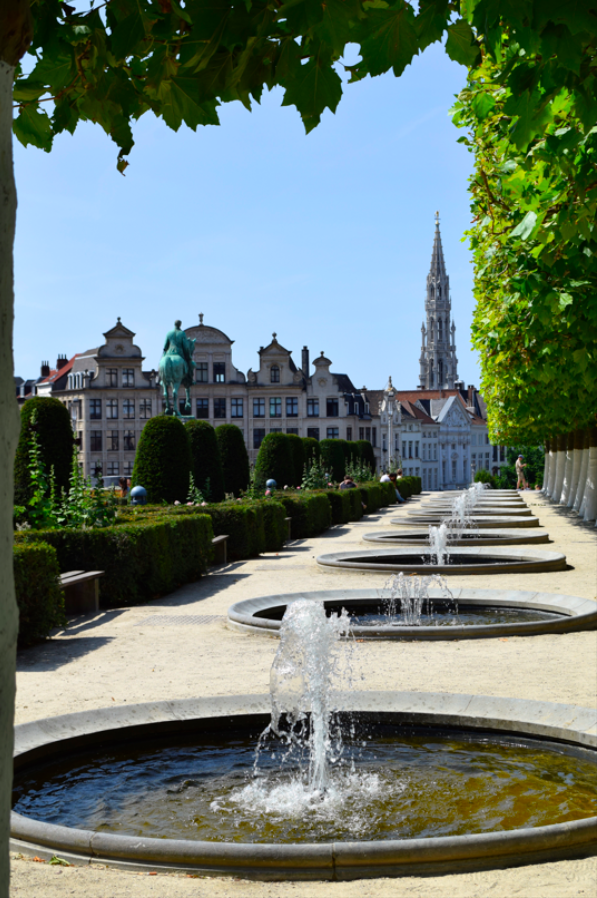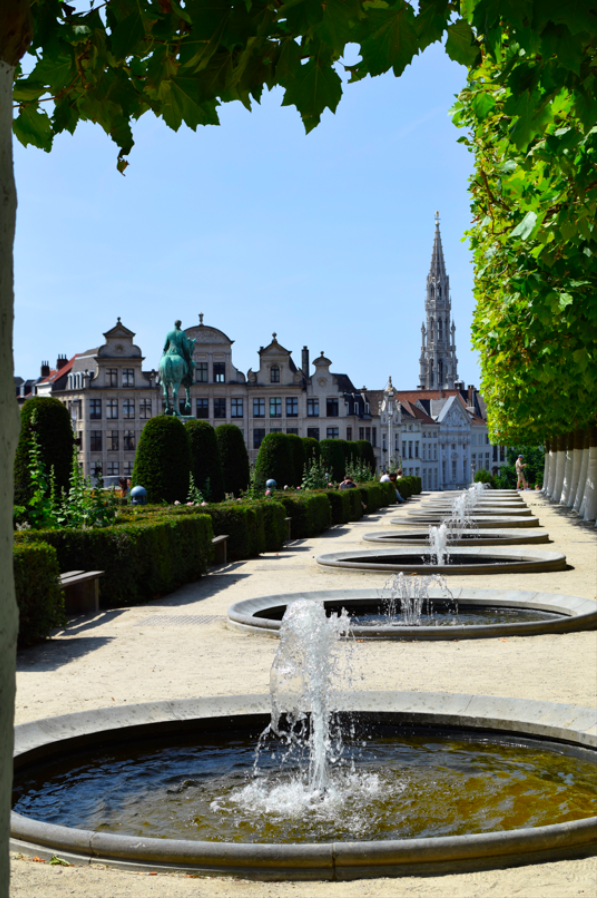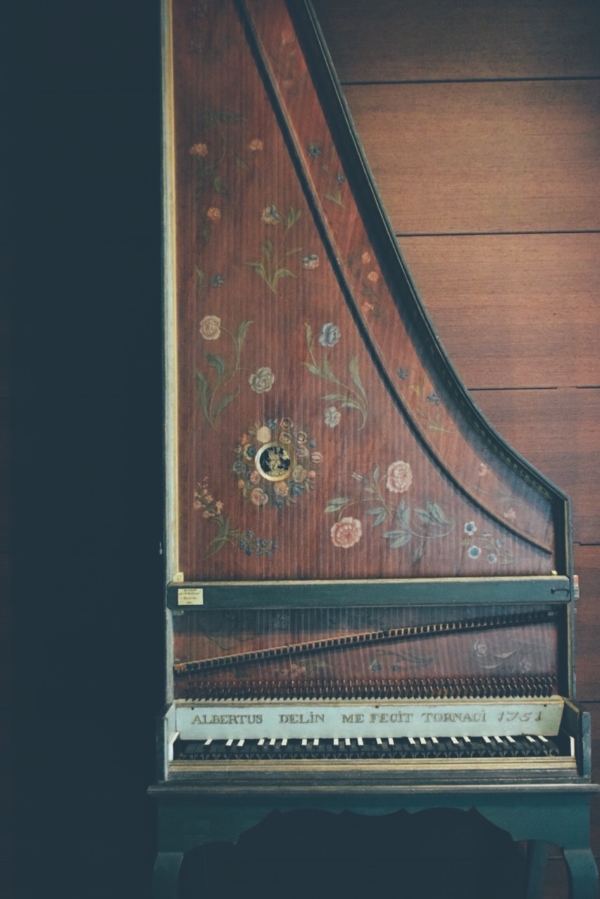 The best for the end: FOOD
Brussels is full of waffles, chocolates and fries places, of course! And I will give you some good addresses for that, but the city hides also other cool places to eat, and less « touristic' specialities. The 'Caricoles' for instance, are a typical dish from the region. Those little things are nothing else than snails, dressed in a warm broth. Unfortunately they are disappearing, thus, harder and harder to find – I was telling previously about the « Pigeons area » around the Manneken pis, but you can actually find cool things around it as well ;)
If you want to chill a bit for teatime or taking a brunch, you can go to Peck 47 (47, rue du marché aux poulets), the staff is super nice and the decoration of the place is quite cool – you can even find speaking rabbits on the wall -. If you're still in this area, go to Dandoy (31, rue au Beurre – which means literally Butter street. Yeah, that could explain lots of things): welcome to the Speculoos heaven, but also biscuits and waffles – okay, just let's say « welcome to the fat heaven », but this one is good fat!-. I recommend you the Vanilla speculoos, which are definitely original and super tasty, but the palmier biscuits are also damn good! About the waffles, they are probably in the Waffles top rank of Brussels, but quality has a price…don't except to pay less than 7€ to eat one of those! But it worth it: crusty outside and soft inside, with the right amount of toppings – and you will have to crawl to leave the place, such you will be full after it!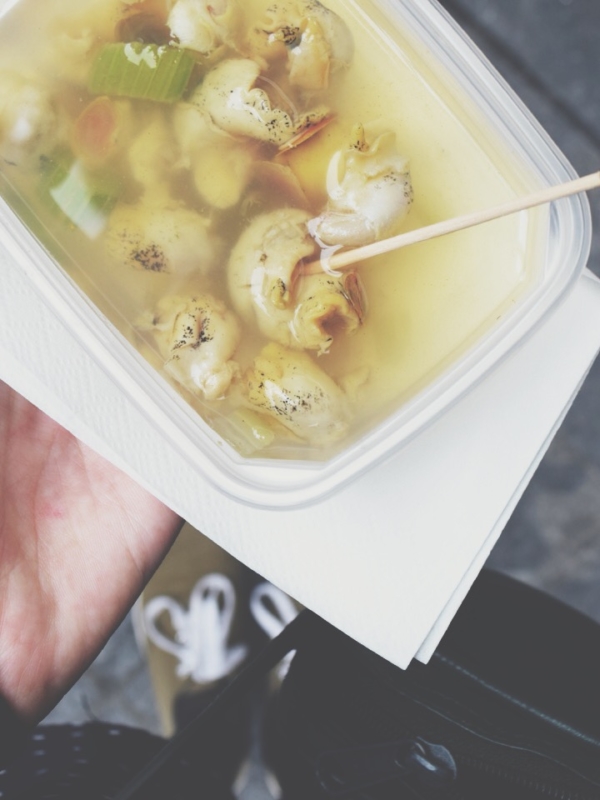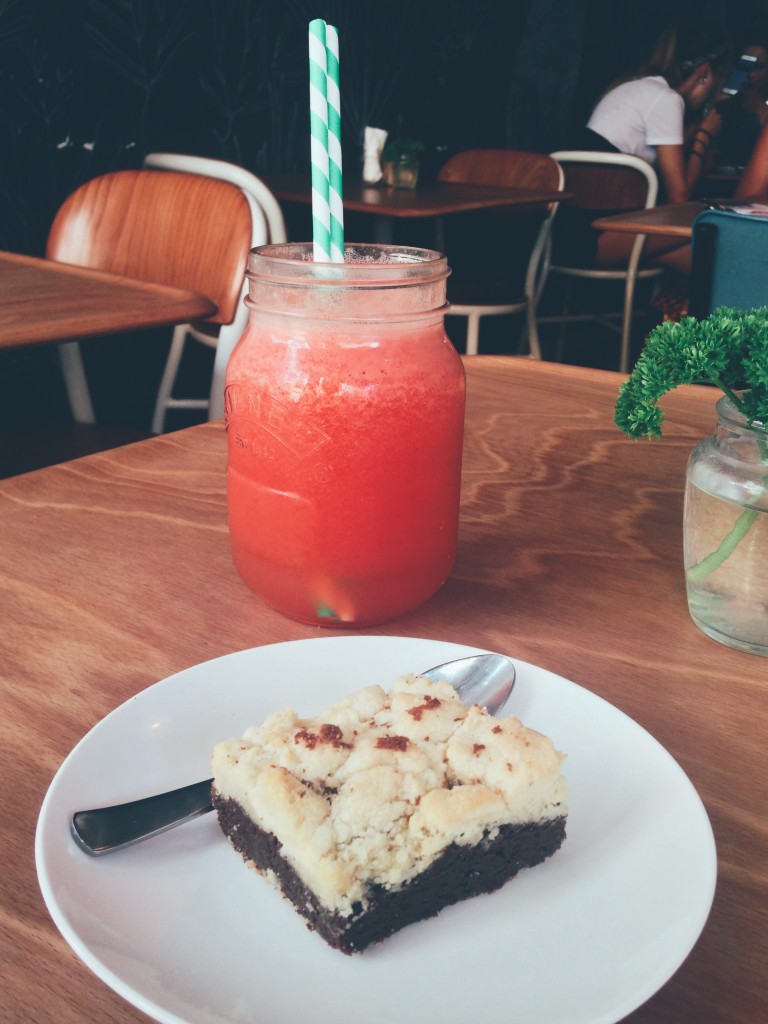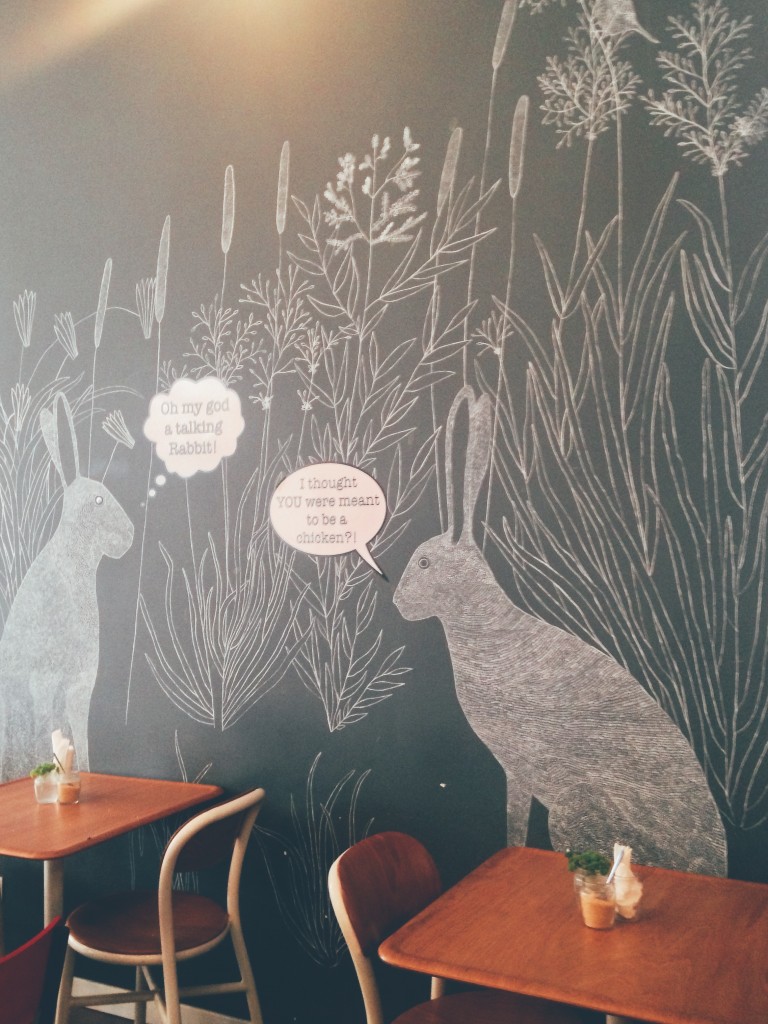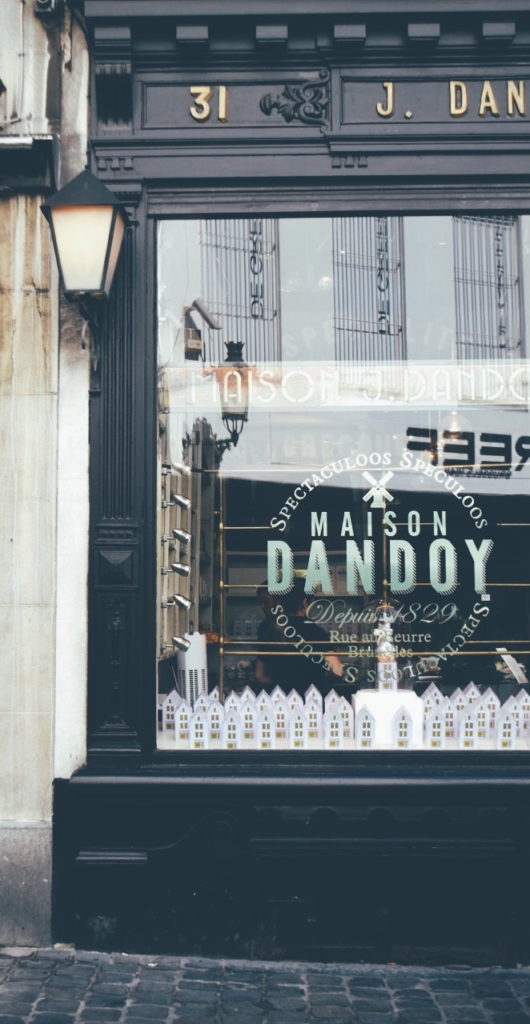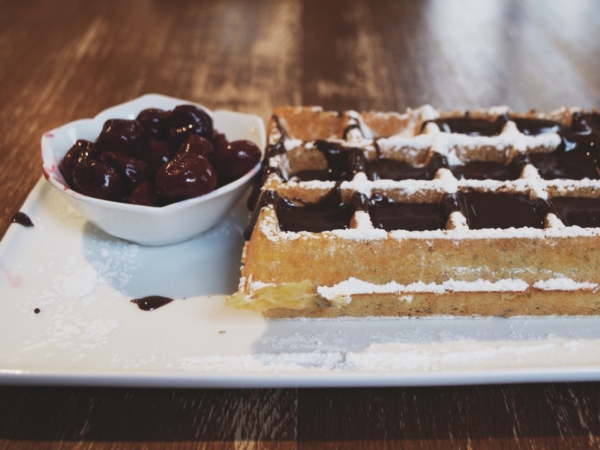 If you need even more sweetness -even more fat-, let's go to the chocolate shop named Corné-Port Royal (Saint-Hubert royal galeries, and many other places), but I would advice you to taste the chocolates you want before to buy them, cause they are REALLY fat, and the dark chocolate amateurs could be disappointed. However, their summer collection with dark chocolate-vanilla-coconut was really delicious! Time to talk about the famous Belgian fries now! The choice was hard such people have different opinion about the question, but if you feel motivated to walk a bit – or to take the tram for the lazy ones -, go to the Friterie Flagey (Place Eugène Flagey, Ixelles). A bit far from the center, and definitely the less nice fries sellers I've ever met – this is a motivation test, only true fries lovers deserve it ;) – but after that, you won't want to taste Mcdonald's fries anymore! Perfectly crusty outside and soft inside – yeah I know, I already said that for the waffles -, unfortunately vegan people would be disappointed, those fries are cooked in beef fat – which give them an incredible taste! -. You can also eat a « Fricadelle » with them – but be careful! Don't ask one if you don't know what it is! Otherwise the seller could make a heart attack in front of you while looking on you like you were a total fool… -, this is a typical sausage from there, ugly but tasty! To end this Brussels city guide – which was supposed to be brief, oops -, I would recommend Dille & Kamille (16, rue Jean Stas) to the cookers, bakers, and wooden spoons collectors. You can find there almost everything you want for your kitchen and also other rooms, for very affordable prices! Only your banker is gonna hate.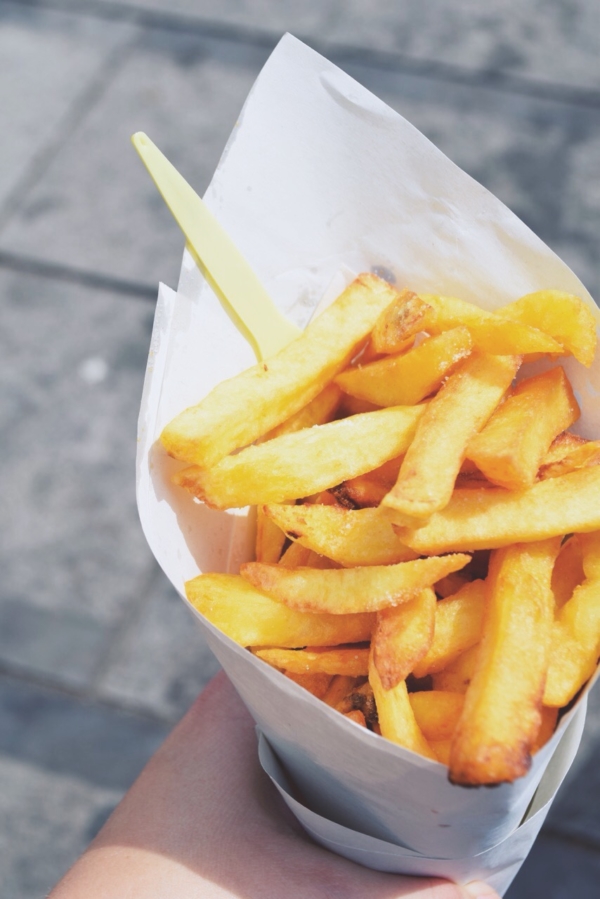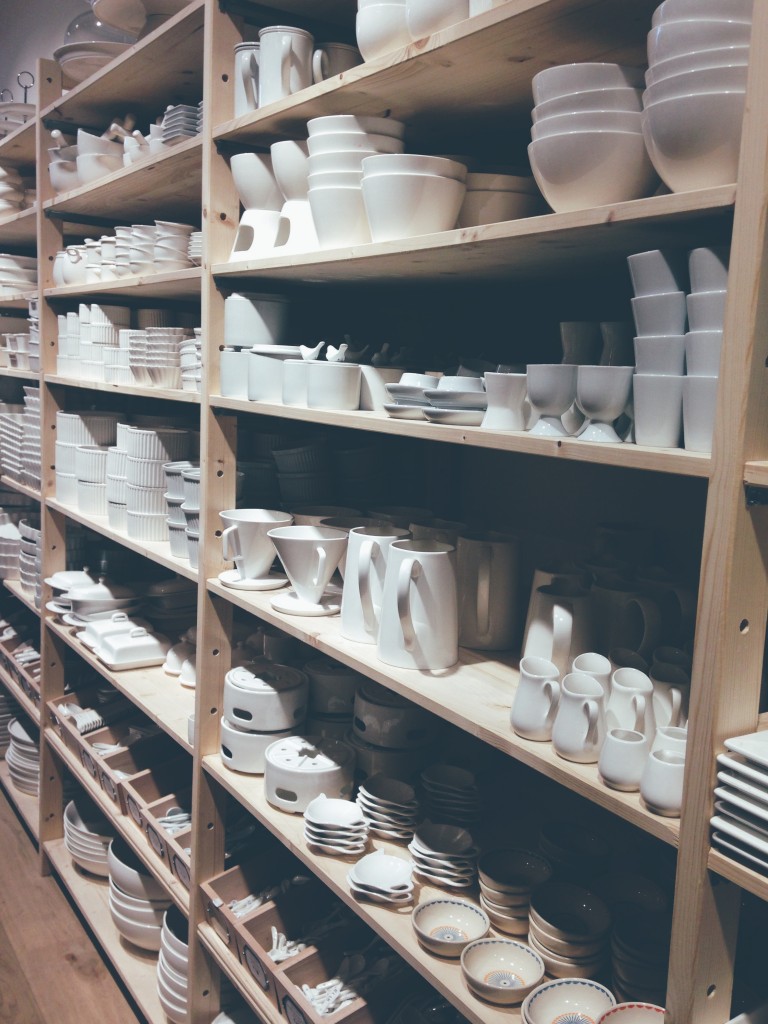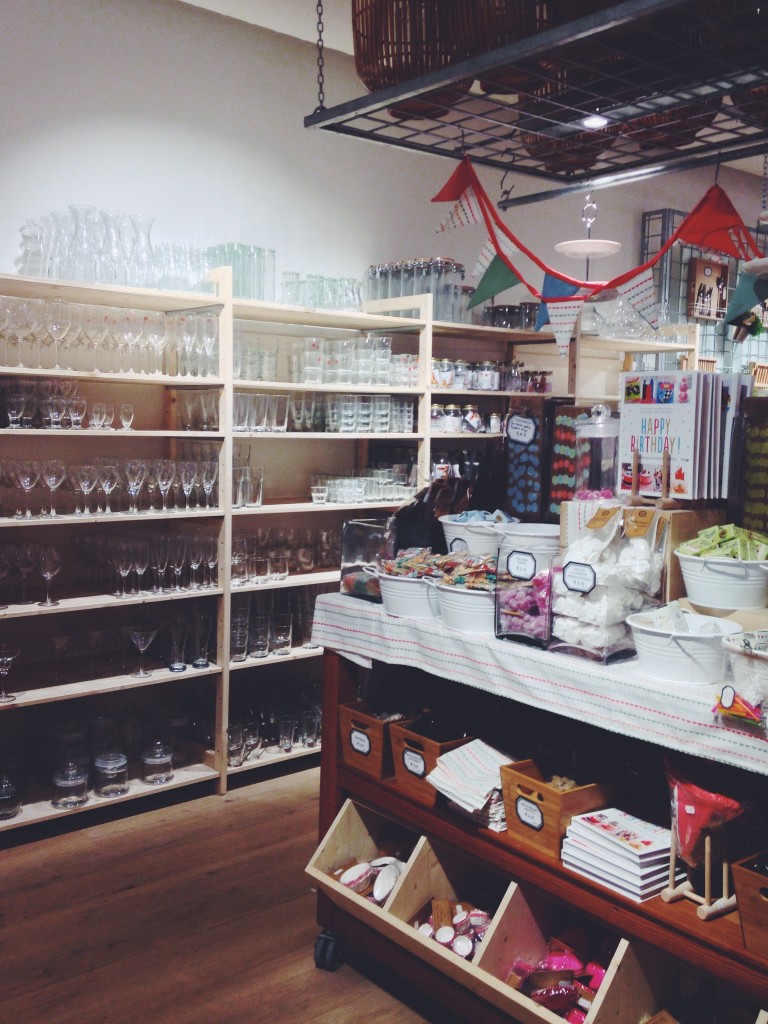 If you're looking for some other good addresses, take a look on my other posts into
La bonne planque
!