A few weeks after my stay in Ukraine, I went for a brief week-end in Bratislava, Slovakia. Thanks god, Slovakian food was almost as substantial as Ukrainian food. I was afraid to burn too fast the carbs & cholesterol stocks I hardly made in Kiev & Odessa, you know… – sarcasm, indeed -.
Anyway, I wanted to share in this Bratislava food guide some good spots I tried during this week-end, hoping to be helpful if you're wondering what and where you should eat in Bratislava. As you can notice, I'll start straight  with the food part…matter of priorities!
Bratislava weather was far to be perfect as you can see on the following pictures, but I swear this city is very nice. And if you experience this moody weather too, then you have at least a good excuse to stuff yourself with food for the whole trip.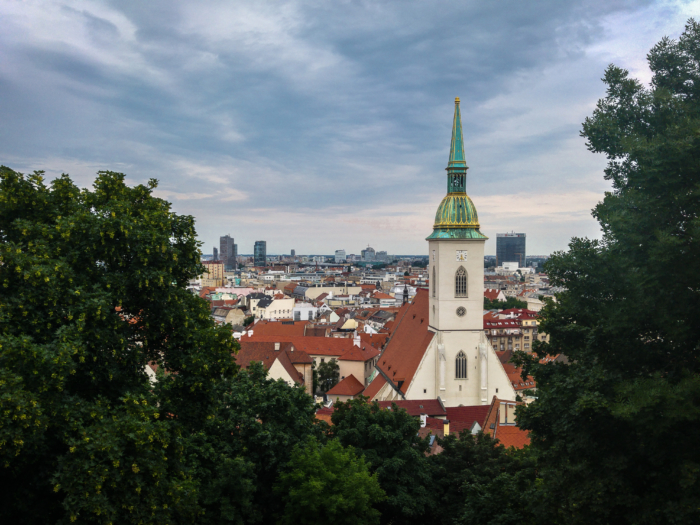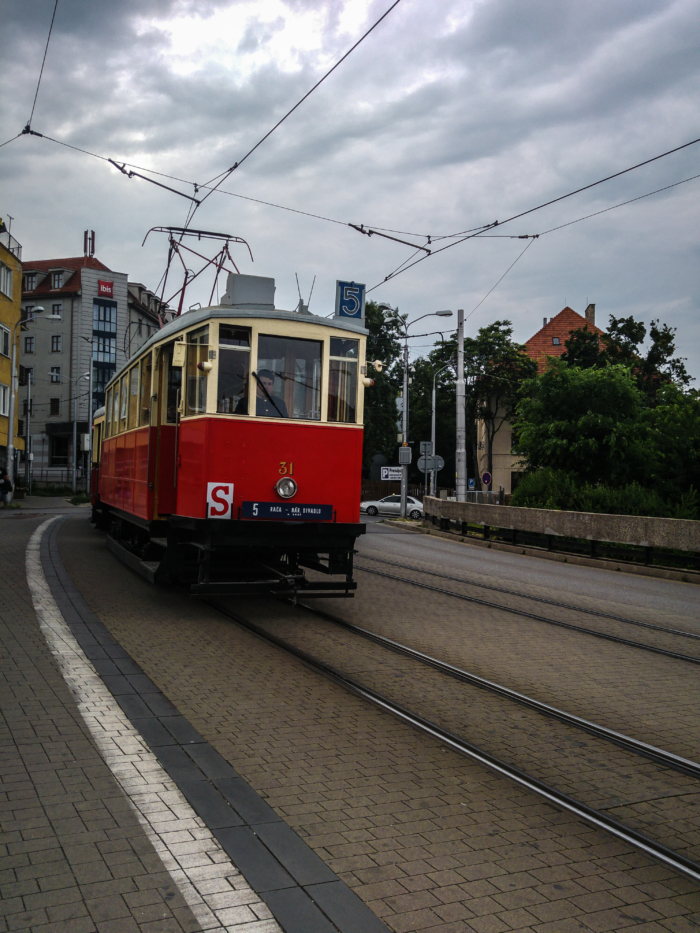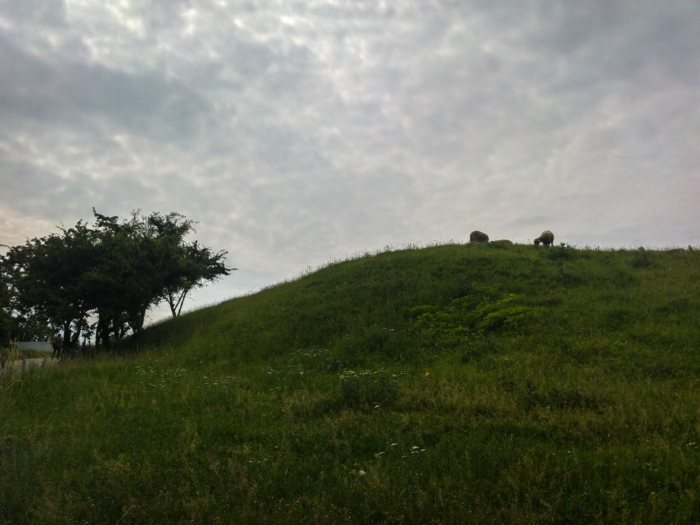 Where you can eat typical Slovakian dishes
On our first day, we went to Prasná Basta for dinner. Many people agree it's one of the best spots to eat typical Slovakian food in the capitale city. Prices were correct for very generous portions. Even though not so aesthetically appealing -well, I guess taking post pictures with my phone didn't help -, the  Slovakian food we ate was pretty tasty. A must to try: the Bryndzové halušky s oravskou slaninou, which is a speciality made with potato gnocchis, creamy local sheep cheese & bacon. Yep,  the local food is very filling, I told you! You should definitely give a try to the chicken pancakes as well as the caramelised pears with goat cheese too. Just be prepare to roll on yourself when time to digest and move somewhere else will come.
Another address we went to is the 1. Slovak Pub, a typical pub that might not catch your attention from outside, but serves traditional & local food without flourish. The place is victim of its success though, so be prepared to wait for your dish if you go there for rush hours. The garlic soup is one of the must eat of this place, but please, just as a sign of respect for human beings, or at least for the person you're gonna meet afterwards, don't order this dish before a date.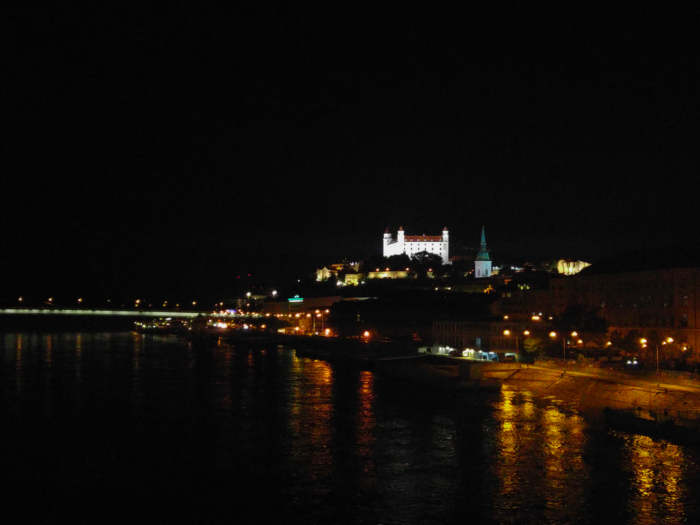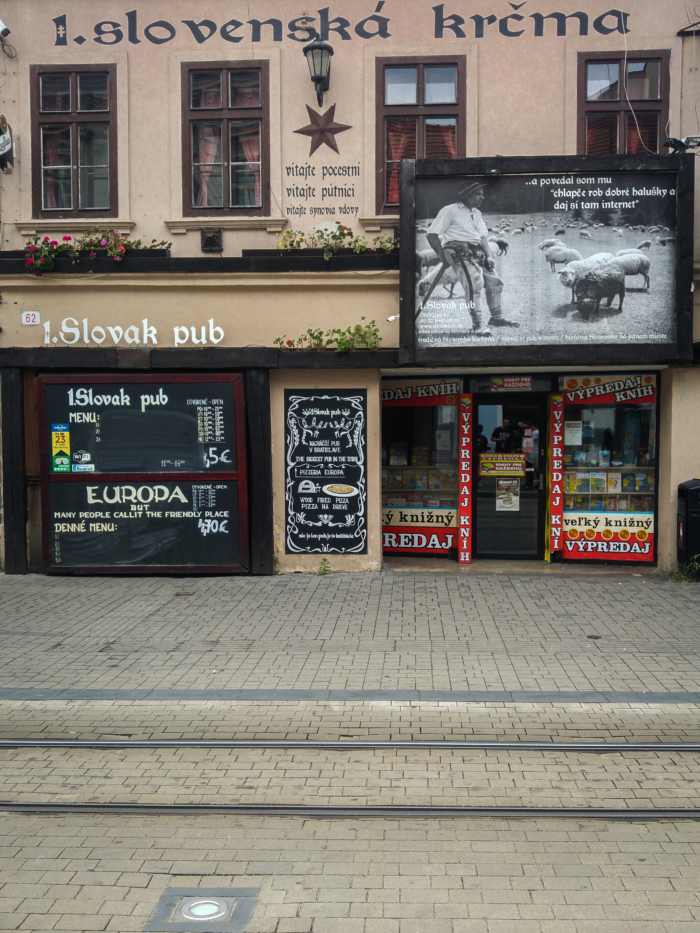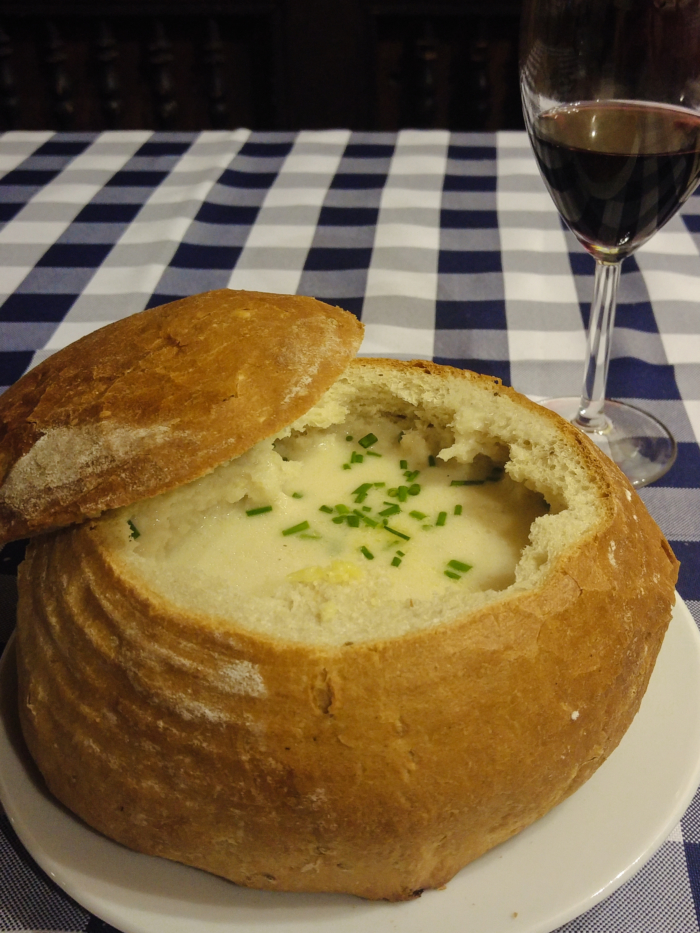 Fancy places for breakfast & brunch
Beyond local food spots, Bratislava is also full of nice places for brunch, even though some of them are tending to be very hipster. For a peaceful & classic breakfast, head to Enjoy Coffee. The service is as warm as the place, and prices pretty correct. For a brunch rather savoury, its neighbour Urban Bistro serves pretty good toasts and offers eggs in every shape & form. Avocado toasts & eggs are definitely considered as « mainstream » food for brunch nowadays – when I was mentioning « hipster » things… -, but the place is definitely worth a try for its amazing Jasmin & Matcha iced Latte, which is also sweet but not too much. Raw cakes & normal cakes taste also delicious.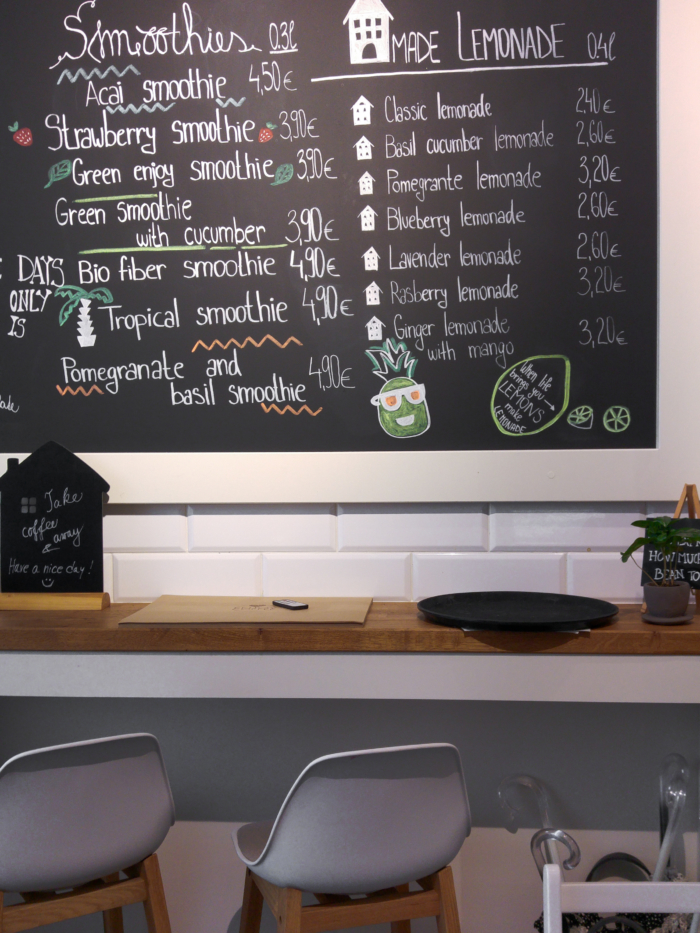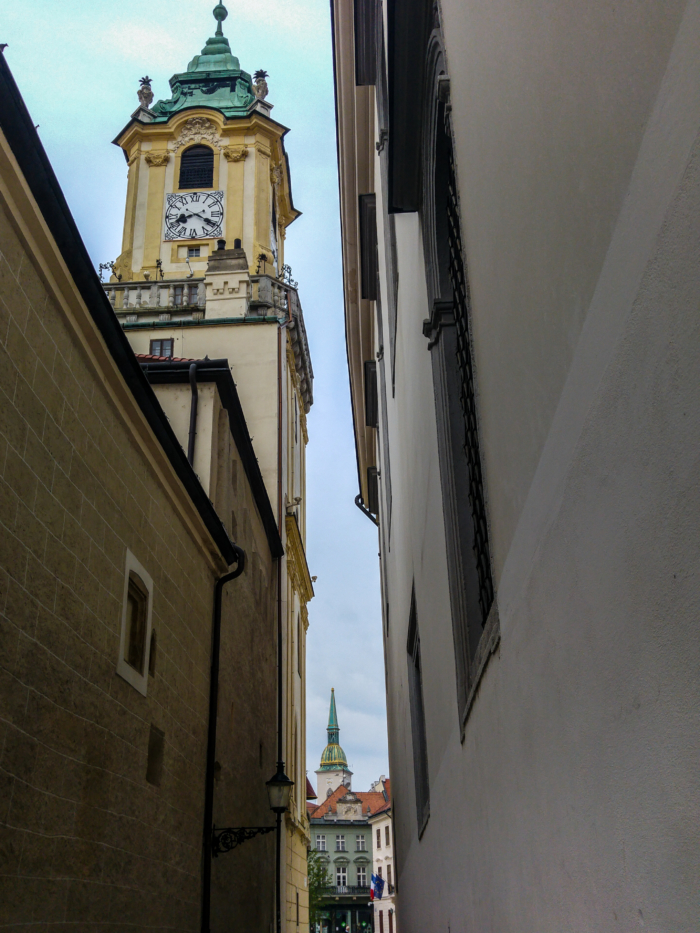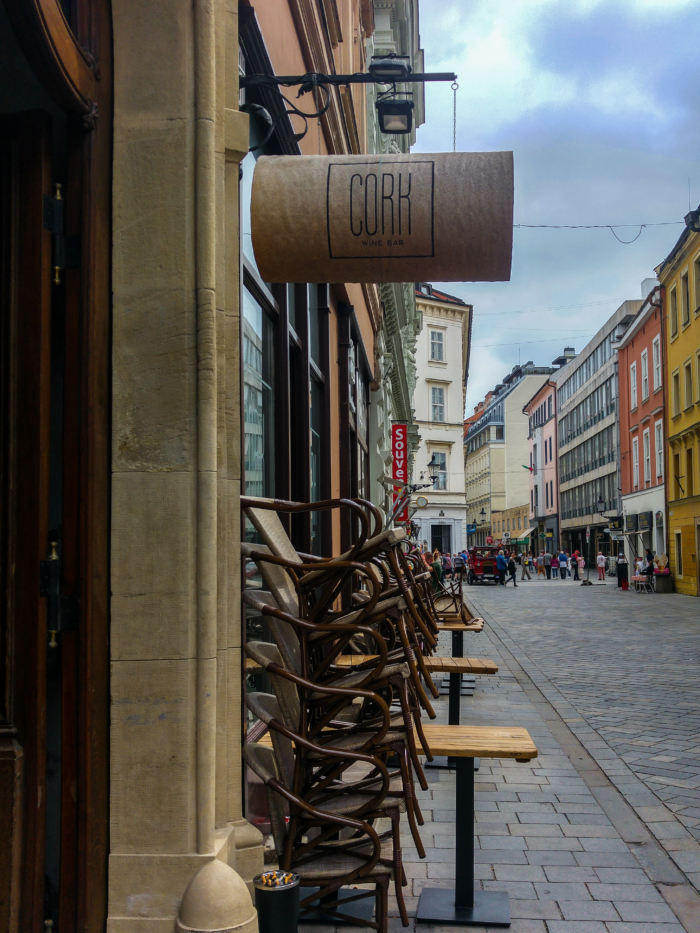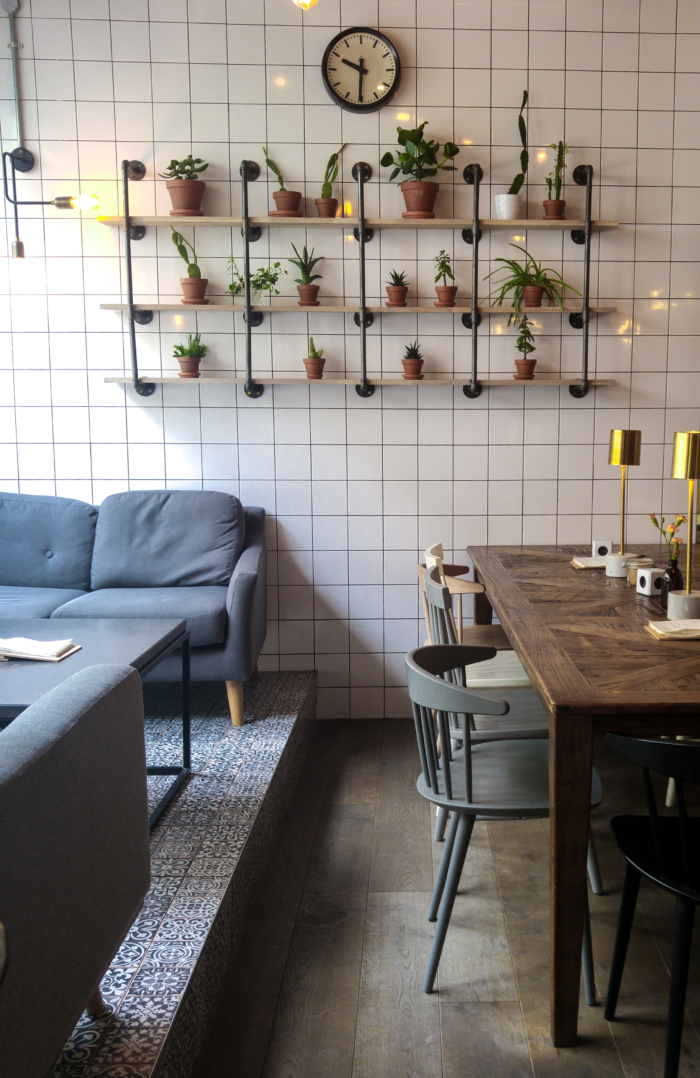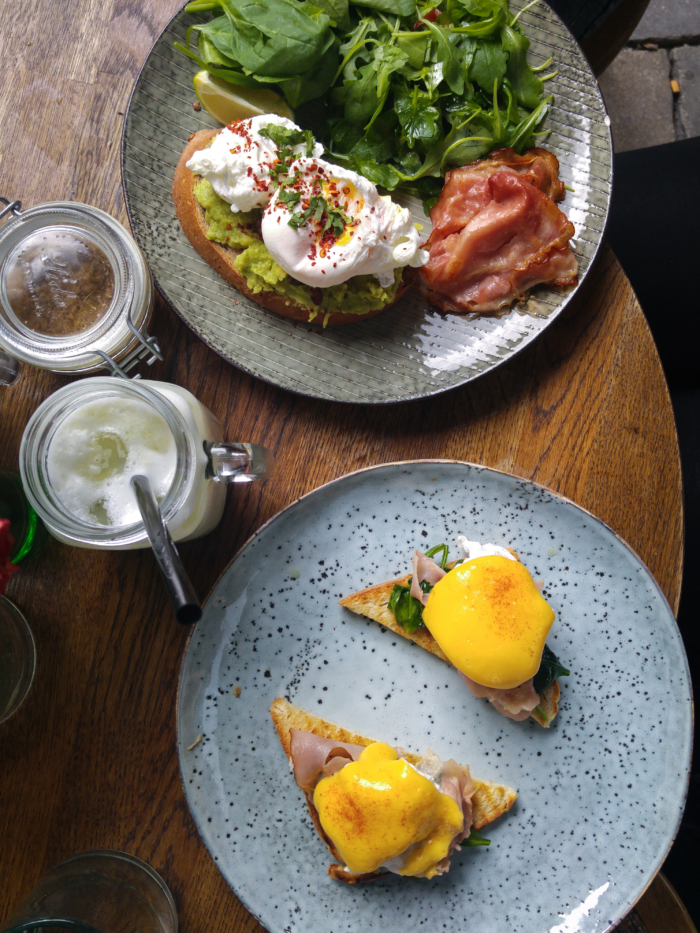 About sweet treats & local cakes
My « no-sugar » period only ended a few weeks before this week-end in Bratislava, but I still wanted to discover the « must-have » specialties of the area. Hashtag no limit, diet & sport can wait a few days more. One of the specialties you absolutely need to try in Slovakia, but also is Hungary, is called Trdelník. The dough of this cake is baked on a spit; then the cake is rolled into sugar, then spices as cinnamon & walnut crumbs, before to be served. You eat it warm by peeling it, and like for the other « healthy » local specialities, you'll have to roll once you finished it.
Another baked treat you need to try in Bratislava is the Bratislavské rožteky, which is somehow considered as the Slovakian croissant & is even protected by an strict designation of origin, requiring very precise shape, colour & texture to fit into the criteria. The pastry is filled with a dough made with poppy seeds or walnuts. It's tasty, filling and mega sweet.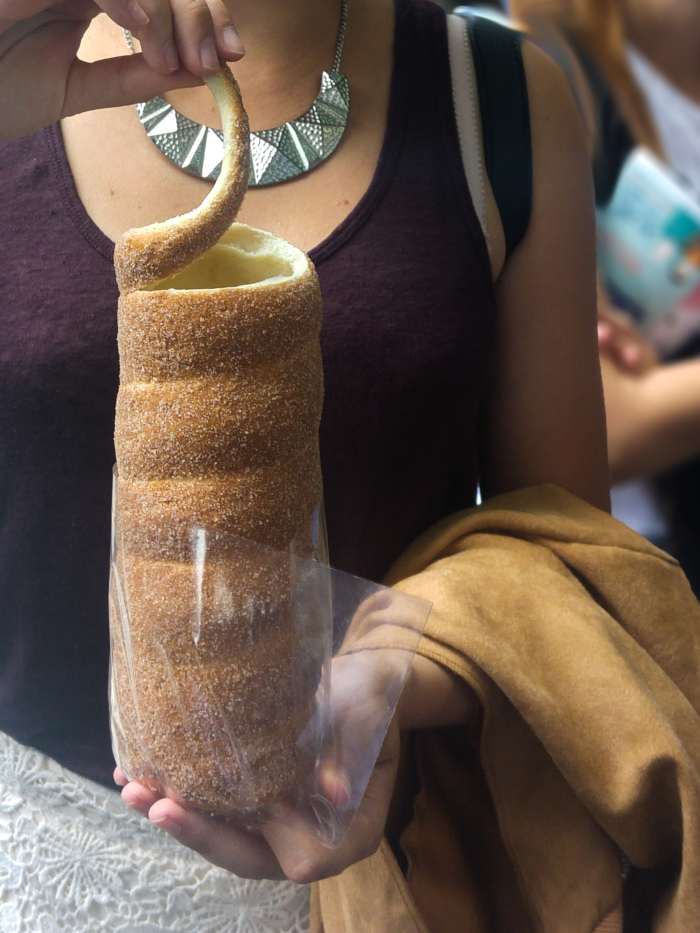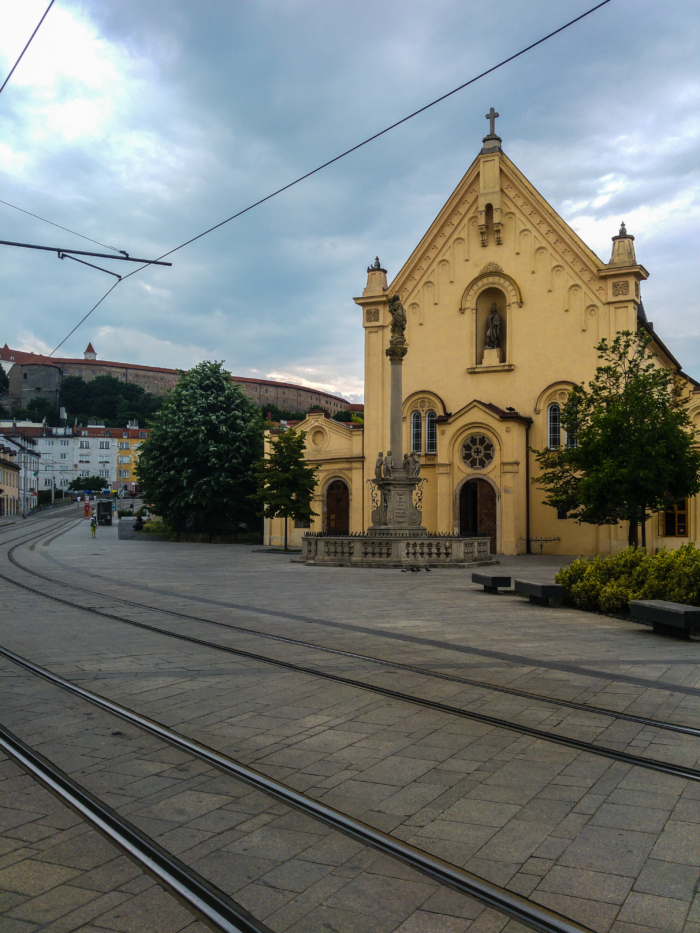 The best ice-cream you've ever taste at Koun
This Bratislava Food Guide wouldn't be a real Bratislava food guide without this place. Even though Berlin has a bunch of great ice-cream makes, the only regret I have is to not have this one in the city. Koun is a bit like the Mustafa's Kebab of Bratislava, but for ice-creams. Even the size of the queue in front of the shop is the same, and is a but discouraging at summer rush hours I have to say, but the final result is 200% worth the 30 minutes queuing. Original tastes & heavenly creamy ice-creams!  I tried one scoop of peanut ice-cream with another one of matcha, both were way above my expectations. Prices are definitely more than correct, and the place is ranked among the podium of Soolnua world ice-cream index since a few years.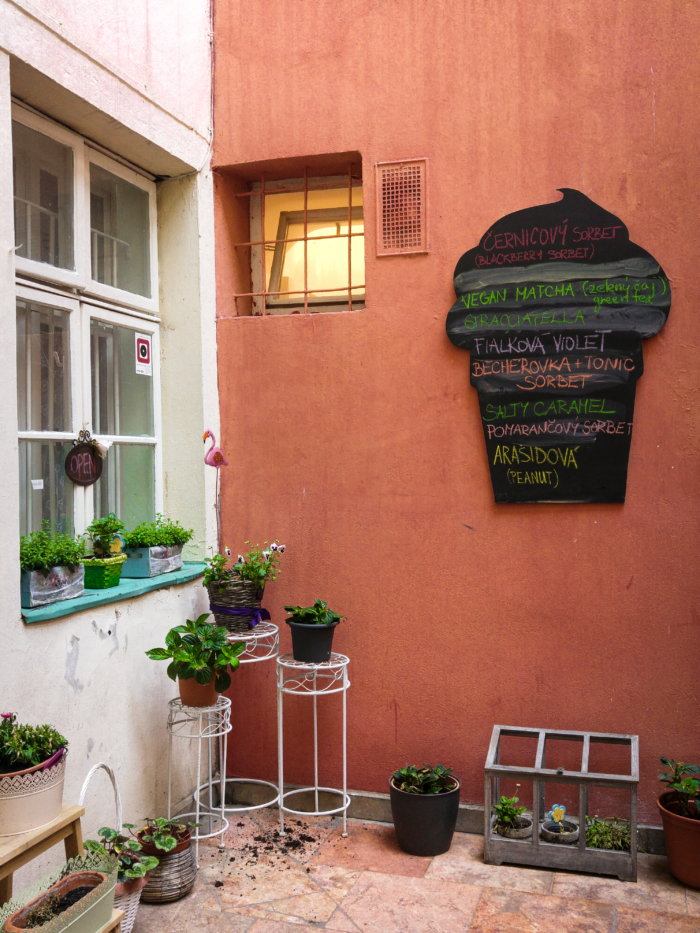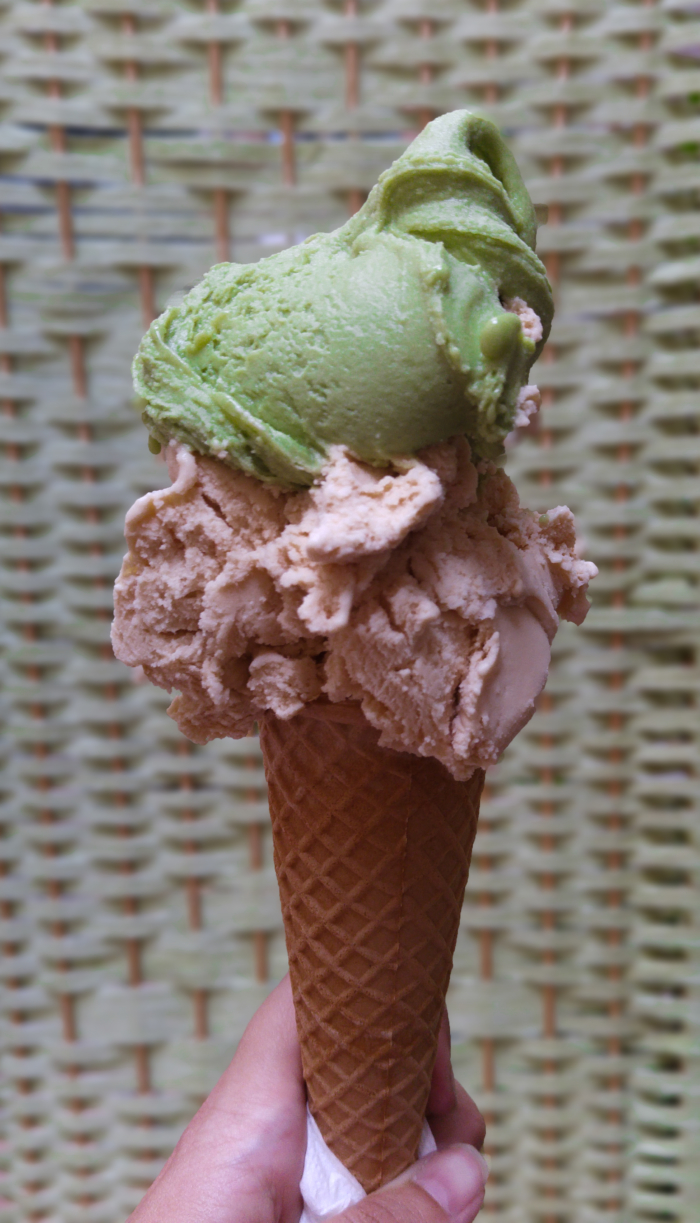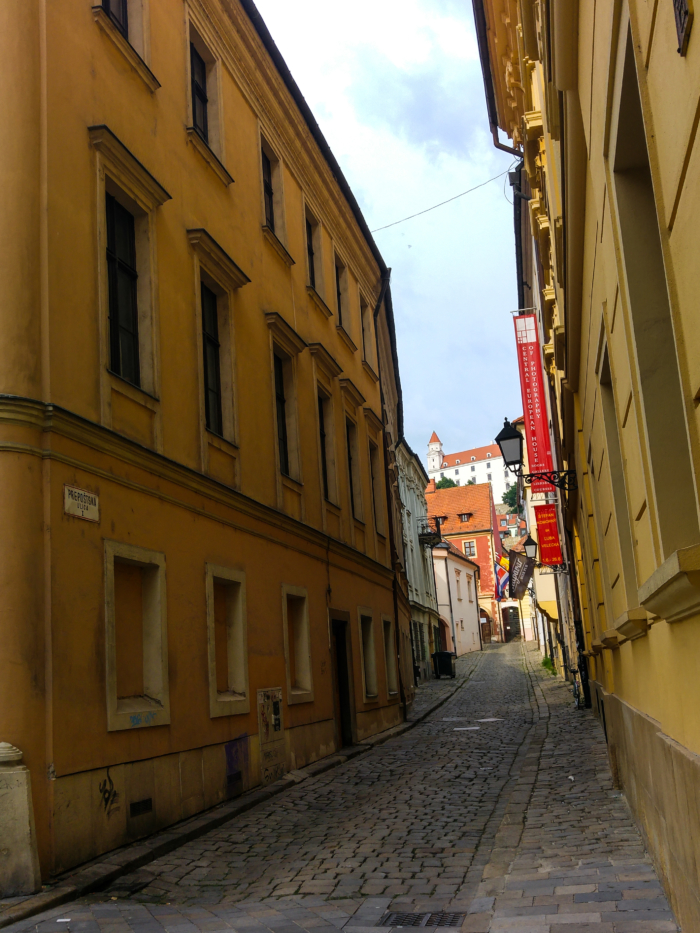 What to do in Bratislava, excepting eating?
Yep that's right: the purpose of this Bratislava Food Guide is actually to talk about calories and good spots that will help you to know where to eat in Bratislava, but you still need to figure out what to do during digestion hours. Once you explored Bratislava streets & old town, it's not hard to head to Bratislava castle from the city center. The view on the whole city is unbeatable, and you can go back to the center by feet, it's going to be a very nice walk.
If you're willing to go a tiny bit further in the countryside, take a bus and head to Devín castle. This medieval fortress overhangs Danube & Morava confluence and is actually one of the most important archeological sites in Slovakia. If you like peacefulness, no worries you will get some there, as there is not so much to see around the castle, excepting sheep and a few houses.
Many guided tours are also available in Bratislava. I've never been a fan of that kind of things – the one  dragging her feet after only 1h, while thinking about the next food stop…yeah this is me -, but it's always a good occasion to discover the basics about the Slovakian capitale, and it only takes a few hours. Then you can go back to food topic after that :)