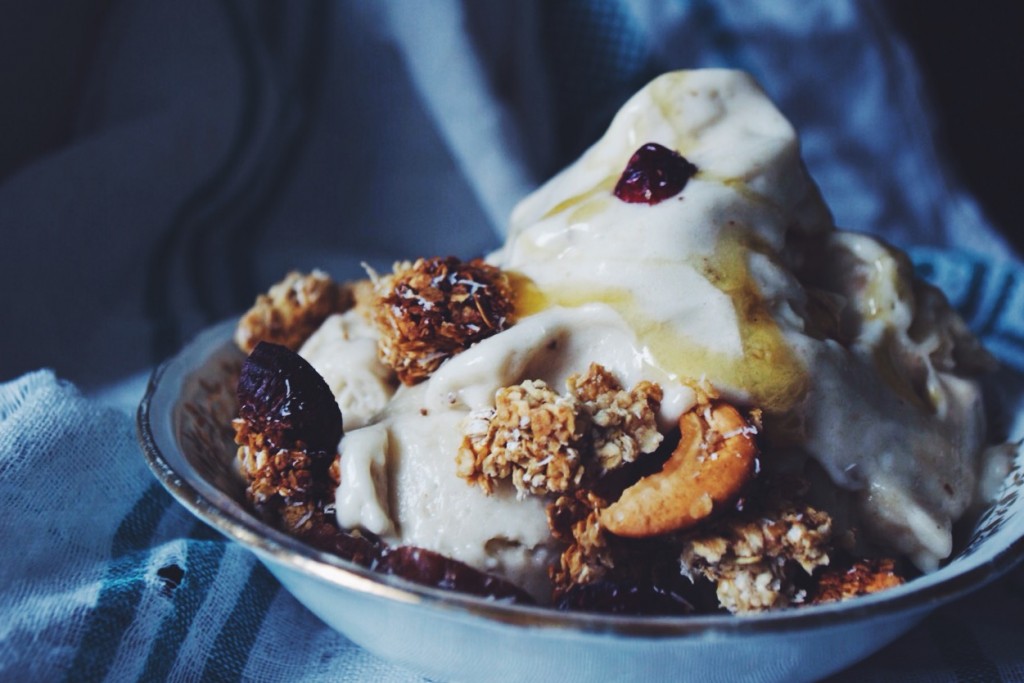 Sporty/Health conscious people take note, this recipe is for you! Healthy but most of all incredibly easy to make, "Nana ice-cream" is getting more and more famous. A lot of sporty people have already adopted it in order to reconcile pleasure and well-being. This ice-cream is also very interesting to eat before or after a physical effort thanks to its energizing carbohydrate amount. If you want to make pleasant changes, you can freely custom your ice-cream by adding a teaspoon of peanut butter, some spices or even some fresh berries before to put the whole in the blender!
 (for one generous serving)
2 ripe bananas and…that's all!
1. Cut the bananas in slices and put them in an adapted box then put it in the freezer for a few hours.
2. Take off the bananas from the freezer when you want to eat your ice cream. Put the banana slices in a strong blender and mix them for one or two minutes until to obtain a soft cream.
3. You can top your nana ice-cream with whatever you want! With the poor number of calories of this dessert, it's allowed ;)